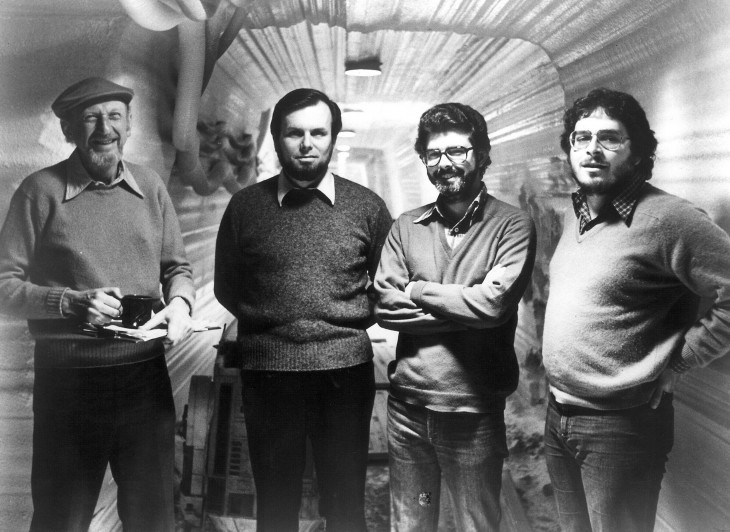 Irvin Kershner, who directed the Star Wars sequel The Empire Strikes Back, has died after a long illness. He was 87.
Irvin Kershner also directed The Eyes of Laura Mars, Never Say Never Again, and a raft of other films, but he remains best known for directing Empire. George Lucas hired him for the job in part because they knew each other from USC film school, where Kershner had taught Lucas in the 1960s.
That's Irvin Kershner at far left above, looking like a friendly grandpa alongside (from left) producer Gary Kurtz, Lucas, and screenwriter extraordinaire Lawrence Kasdan.
Kershner was asked a few years ago if he was happy to be remembered mainly for The Empire Strikes Back:
"It makes you
happy, sometimes it makes you unhappy and I'll tell you why. It was a great experience for me because
George Lucas turned out to be the best producer I've ever worked with. The fact that he follows through on his
word, he left me alone, he stayed in California
and I went to Norway and England. He kept to his word. I had complete control. And he was supportive, all the way.

To be remembered for the film is often the
problem that a lot of authors have.
They write many books and they're remembered for one. Well, I've done many films and television,
and everywhere I go they first talk about Empire."

Irvin Kershner's own website has a nice rundown of his major films.
Here's a second shot from our friends at WENN, with Kershner, Lucas and Kasdan trying to look a little more serious: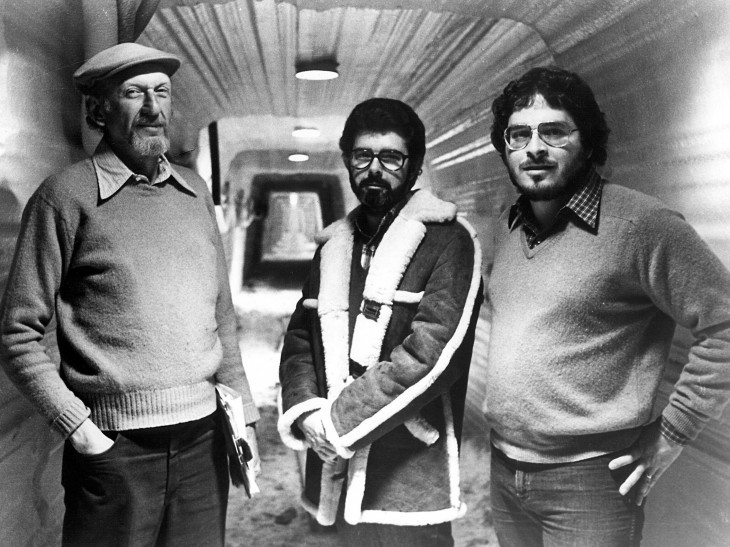 So long, Mr. Kershner, and thanks for the memories.