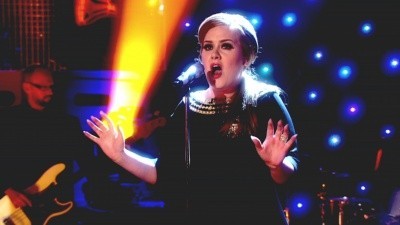 Is Adele secretly recording the next James Bond theme song?
Many are speculating that the track could be a theme for the forthcoming James Bond film, Skyfall, due in late October. Adele was rumoured to be in contention for the last Bond movie, 2008's Quantum of Solace, and there are reports she is competing against Michael Bublé to perform the theme song for 007's next mission.
That sounds like a "yes" to me. Who wouldn't give her that job over Michael Bublé? Plus Adele says no album for another two years, so why else a single this year?
Skyfall stars Daniel Craig in his third turn as superspy James Bond. Casino Royale was truly terrific; Quantum of Solace was just plain dumb.
New director Sam Mendes liked Royale, so that's a good sign:
And Javier Bardem is the villain, which should also be a good sign. Or is that just grasping at straws?