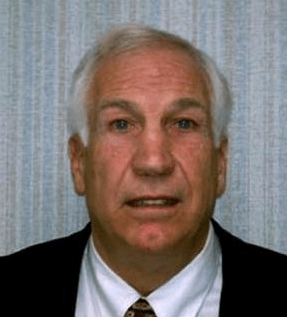 Jerry Sandusky has been found guilty on 45 counts of child abuse.
The Center Daily Times, the local State College paper, is your best source for updates on the trial and the guilty verdicts.
Our biography of Jerry Sandusky fills in the background:
He coached [at Penn State] for 31 seasons, including 23 years as the school's defensive coordinator, and helped establish the school's reputation as "Linebacker U." (Sports Illustrated called him "the Dean of Linebacker U" in 1999.) Sandusky retired from coaching in 1999, saying he wanted to focus on The Second Mile, the organization for troubled youth that he had founded in 1977.
Whew. We've also collected four photos of Jerry Sandusky, including this yearbook shot from 1965: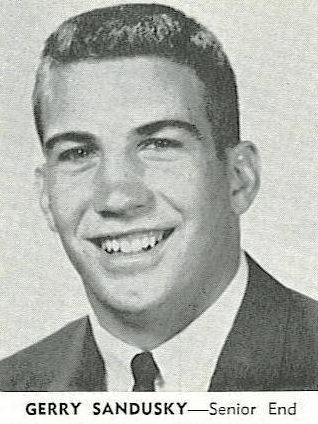 See our full Jerry Sandusky biography »