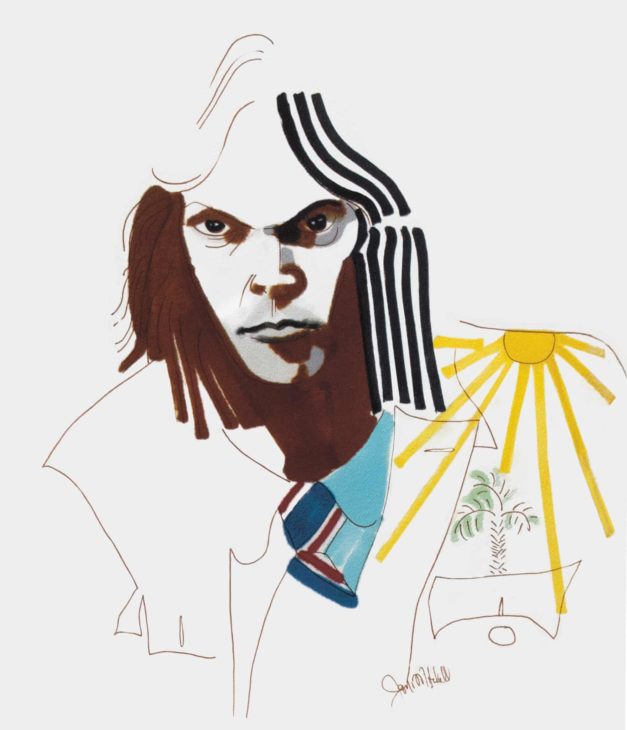 How much talent can one woman have?
Joni Mitchell made her name with catchy singles like "Big Yellow Taxi" (1970) and confessional albums like Blue (1971). But while she was becoming one of North America's most famous folk and pop singers, she was also turning out fabulous art. Example A: This instantly-recognizable portrait of her fellow musician (and fellow Canadian) Neil Young.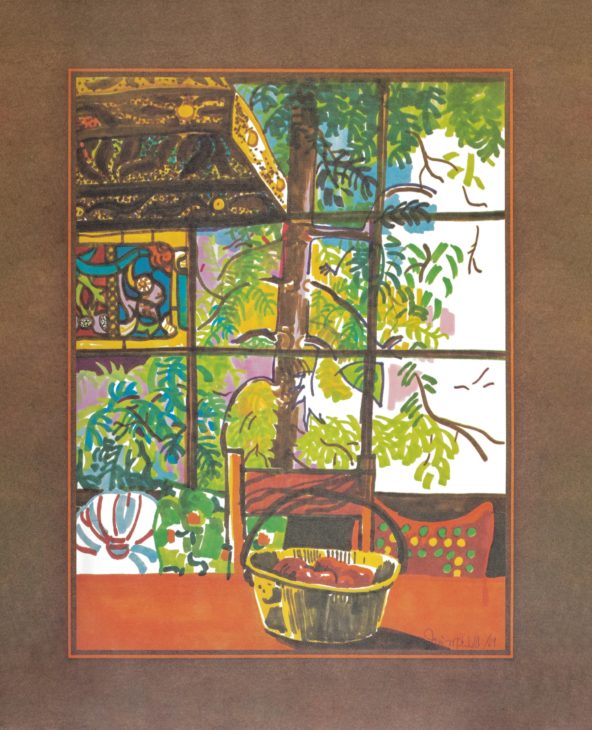 In 1971, while at the peak of her early breakthrough fame, she put together a handmade book of her artwork and handwritten song lyrics and sent copies to 100 friends as holiday gifts. She called it The Christmas Book.
Now that book is being printed and released to the public as Morning Glory on the Vine. Included are 30+ original paintings, including Dining Room, Laurel Canyon (seen above).
The Guardian reports:
In addition to its distinctive images, the book also features poems and handwritten lyrics to some of Mitchell's most recognisable works, including Woodstock and Big Yellow Taxi. In the opening for the original text, Mitchell wishes its recipients a 'Merry Christmas' and a 'Happy Hollywood.'
Where did her artistic talent come from?
A young Mitchell honed her artistic skills at the Alberta College of Art in Canada before dropping out after a year at the age of 20 in 1964. Mitchell would later cite the priority the school placed on technical prowess over creative flair as part of her decision to leave.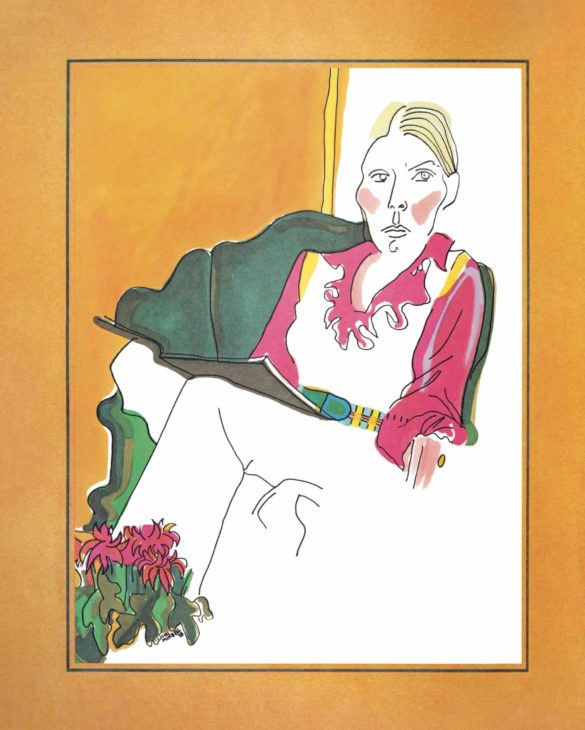 Maybe Joni Mitchell didn't like the emphasis on "technical prowess," but her own technical prowess certainly shines through in images like this self-portrait. Idiosyncratic and a little Picasso-esque? Yes. Terrific? Also yes. How much talent can one woman have? A lot.
Read more about Morning Glory on the Vine »