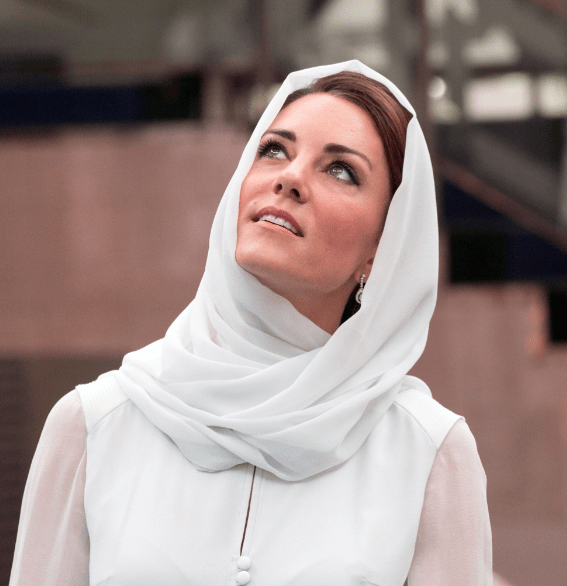 Photos of Kate Middleton looking swell are a penny a dozen, really, but they never get old. She can really wear the clothes. The Duchess of Cambridge visited a mosque in Kuala Lumpur, Malaysia today with her husband, Prince William.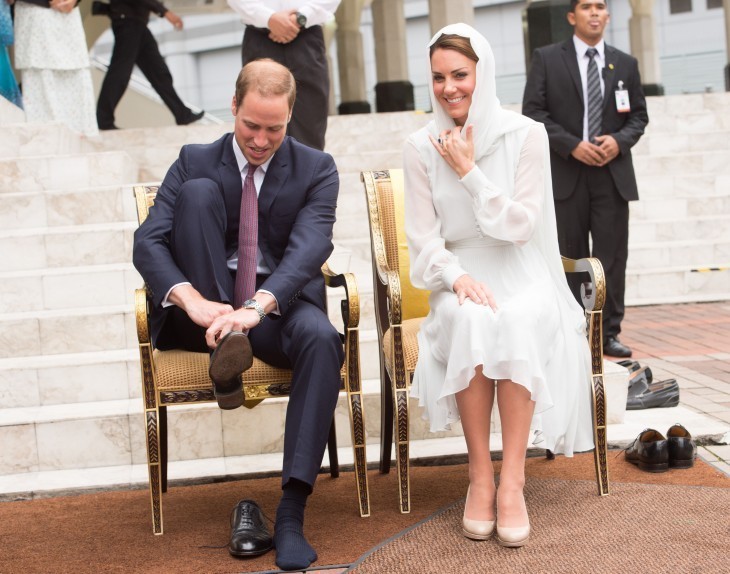 Per tradition, she wore a headdress and they both took off their shoes. His advance team gave William the word: "Wear the good socks."
With her movie-star looks and his air of the good-natured goof, they sometimes seem less like a royal couple and more like Bob Hope and Dorothy Lamour.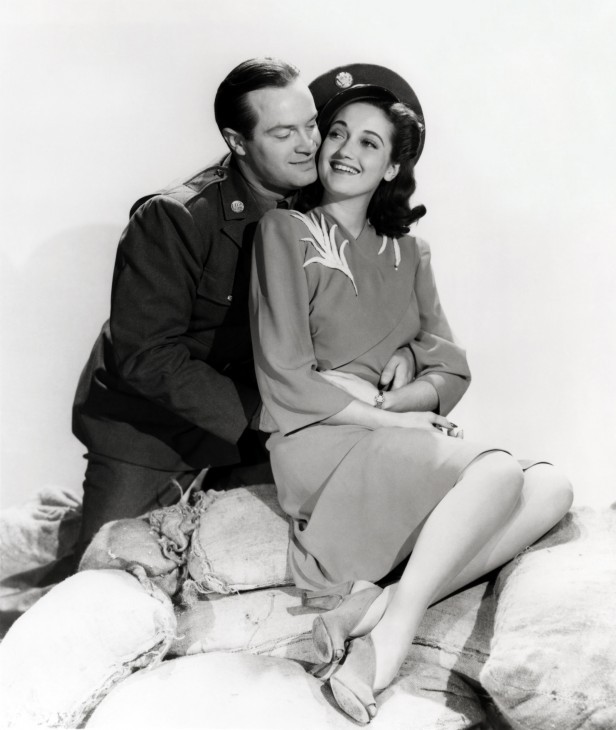 Earlier this week, William and Kate were in Singapore, where they visited the Kranji Cemetery and remembered "one of the most daring operations" of World War II.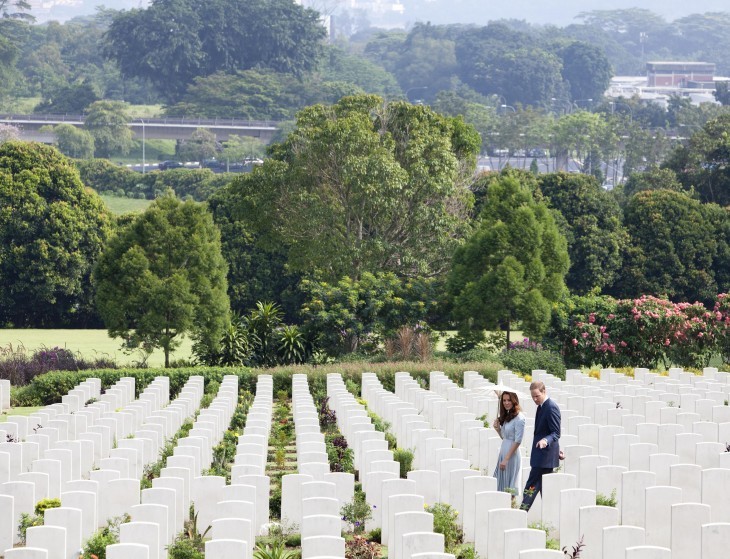 Kate "wore a bespoke duck egg blue Jenny Packham dress and, for the first time on the tour of the Far East, carried a parasol." Well, whatever. They make a very distinguished couple.
See our full biography of Catherine, Duchess of Cambridge »