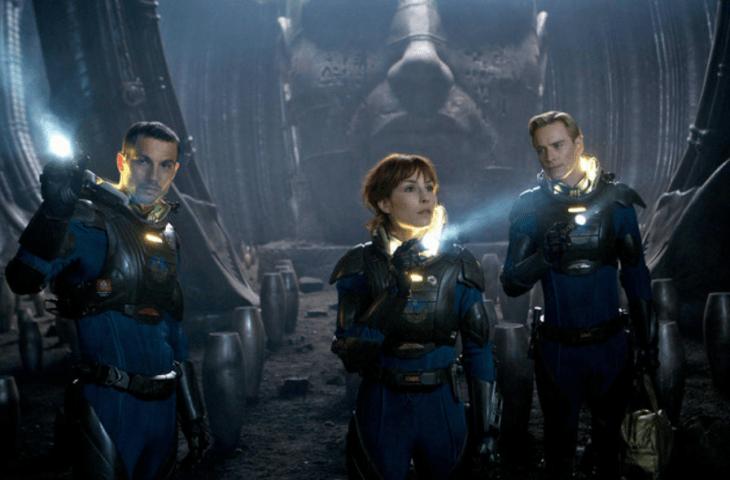 I would just like to say that I like this photo of Noomi Rapace in Prometheus very much. Thank you.
After looking carefully at her face and the weird way the light comes up around her neck, I moved on to studying the chiseled faces of Michael Fassbender (right) and Logan Marshall-Green before noticing that there was an actual chiseled face looming behind them.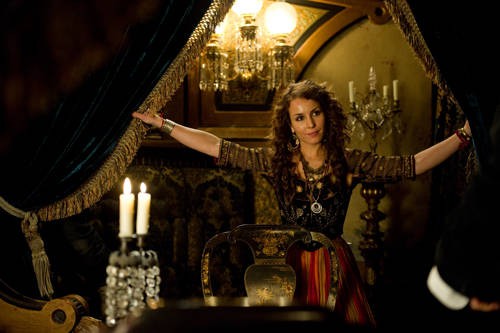 Noomi Rapace gets bonus points for versatility, for sure. Here she was last year in Sherlock Holmes: A Game of Shadows…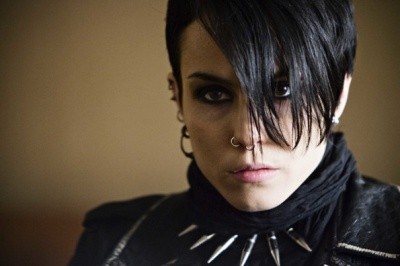 …and of course, as Lisbeth Salander in The Girl With the Dragon Tattoo.
Perhaps if we'd all seen her in a more typical first role, her later appearances wouldn't seem so surprising. But we didn't, and they do. Bonus points given cannot be rescinded.