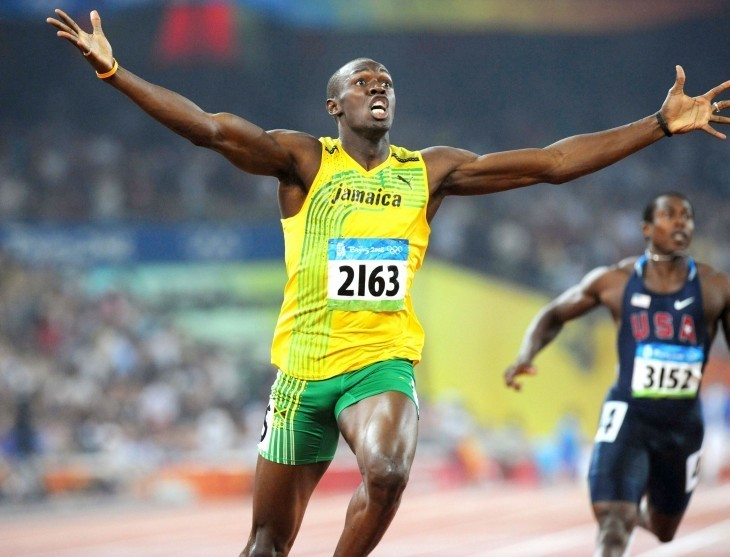 Our biography of Usain Bolt, the world's fastest man, is now live.
With the London Olympics coming up fast (the games start on July 27th), our friends at Infoplease asked us for a Usain Bolt biography. He really is quite remarkable: his current 100-meter world record of 9.58 seconds is a full 0.11 seconds faster than any other human has ever run the race. (By contrast, it took 28 years to lower the world record 0.11 seconds from 9.95 to 9.84 seconds, from 1968 to 1996.)
"Winning by daylight" indeed. That was the 100 meters at Beijing, where Bolt famously eased up to celebrate 10 meters before the finish and still broke the world record.
Usain Bolt makes a specialty of the spectacular. At the 2008 Olympics he won three gold medals, in the 100 meters, 200 meters, and 4×100 meter relay, setting new world records in all three races. That had never been done before.
And if he crashes a BMW now and then, who's to complain?
See our full biography of Usain Bolt »