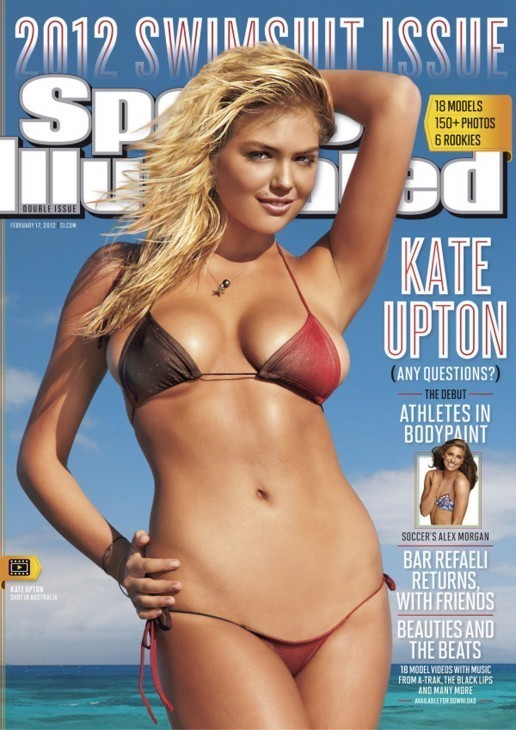 KATE UPTON is your Sports Illustrated swimsuit issue cover girl for 2012. We've just posted our new biography of Kate Upton, so let's augment the bio with some photos from our collection.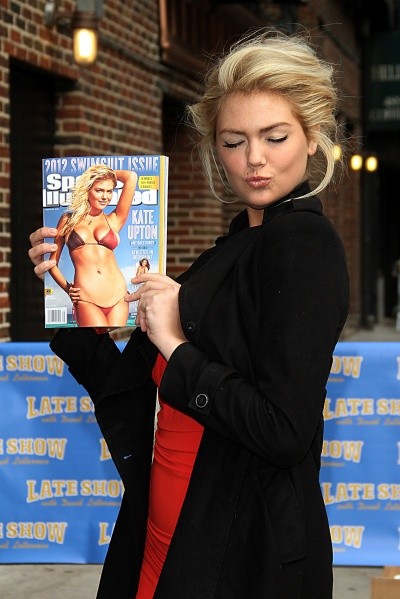 Upton's big coup was officially announced on the David Letterman show. Here she is outside the studios with a copy of, well, herself.
She knows how to wear the clothes, as her Halloween costume from last year shows: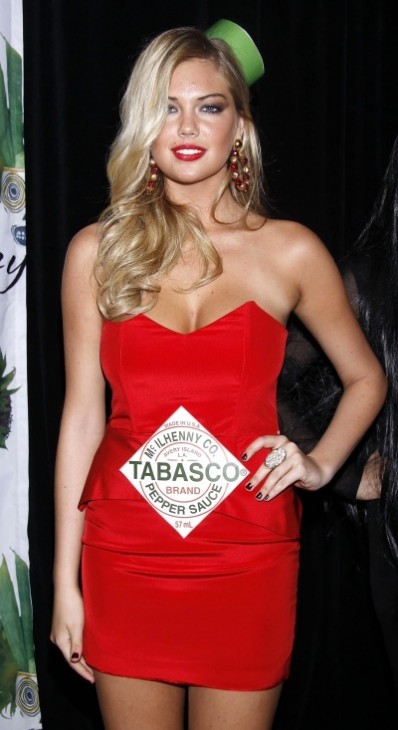 2x multiplier for thinking up a costume that doesn't involve cumbersome props or a stuffy fur suit.
Kate Upton was raised in Florida but she was born in Michigan in 1992. Being a Midwest girl, she theoretically knows how to milk a cow, as she showed at a promotional appearance last May.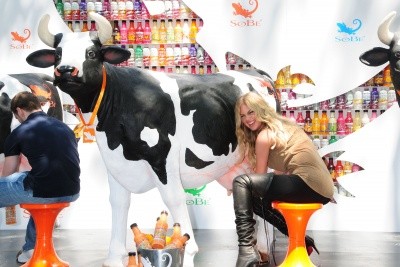 She also knows how to unleash her inner Jayne Mansfield as necessary…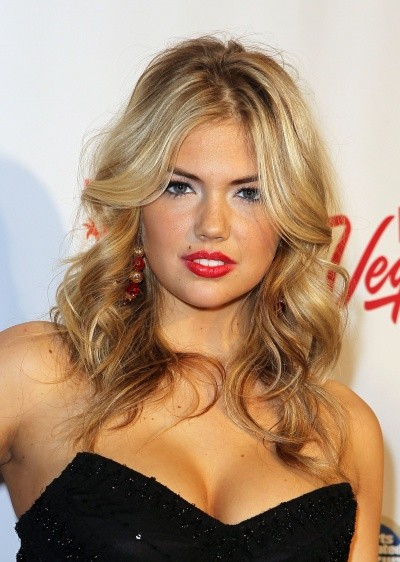 …or her inner Anna Nicole…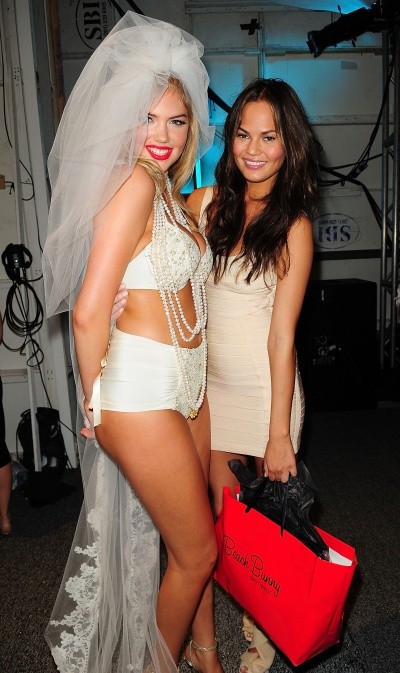 …or her inner Monroe: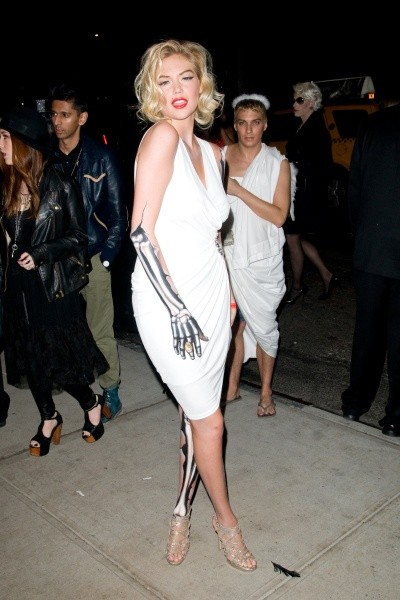 That last shot was at a different Halloween party last year. She gets around.
This isn't even technically Kate Upton's first appearance on the Sports Illustrated cover. She was on the cover in 2011, along with Irina Shayk, albeit in a tiny little inset: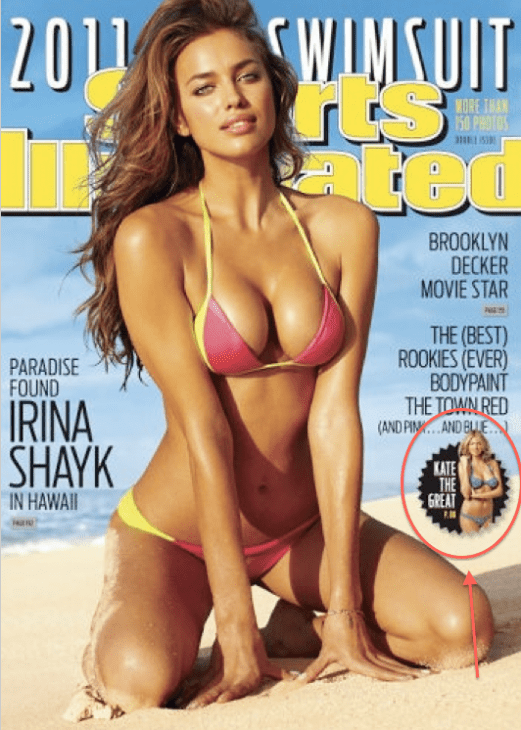 Last year was her first time in the magazine — she was only 18 — so she was an up-and-comer even then. The New York Times ran a lengthy piece today about her rapid rise, and how it's been fueled by social media:
"Unlike the many little-known beauties now on view at New York Fashion Week — women seldom identified by more than one name (Agata, Hanaa, Frida, Joan) — Kate Upton, just 19 and resembling a 1950s pinup, but with the legs of a W.N.B.A. point guard, has arrived on the scene as a largely self-created Internet phenomenon."
Self-created indeed. Not long after last year's SI swimsuit issue came out, Upton posted this now-famous YouTube video of herself doing the "Dougie" at a Los Angeles Clippers game:
One year later, the Dougie seems to have gotten the job done.
See more photos of Kate Upton »