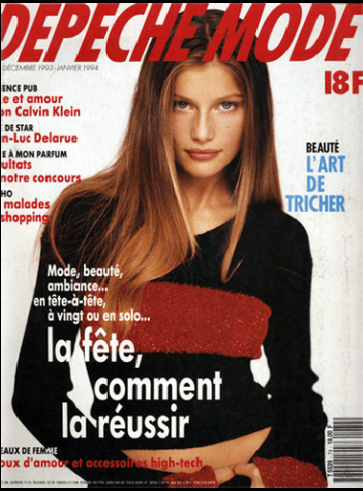 Here's the French model Laetitia Casta as she stood on the cover of Depeche Mode magazine in 1993. (Yes, the magazine inspired the rock band of the same name.)
She was only 15, and she was about to come one of the most crazy-popular models of the 1990s. Today is her birthday, so let's take a quick look back.
Who2 was founded in 1998, and when we were compiling our early must-have lists for all categories, Laetitia Casta was right at the top of the most popular models.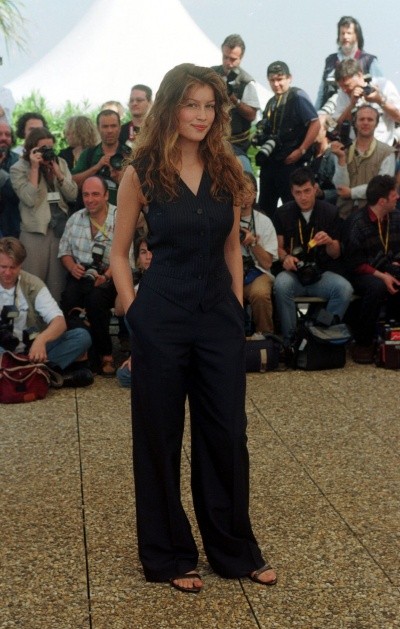 A year later she was still more popular, thrilling photographers at Cannes so much that they (evidently) stopped taking photos and just stared.
1999 was also the year that Laetitia Casta was chosen as the official model for Marianne, the mythical female symbol of the French republic. (Brigitte Bardot had done the same job in the past.) Plaster busts of her were placed in town halls all over France.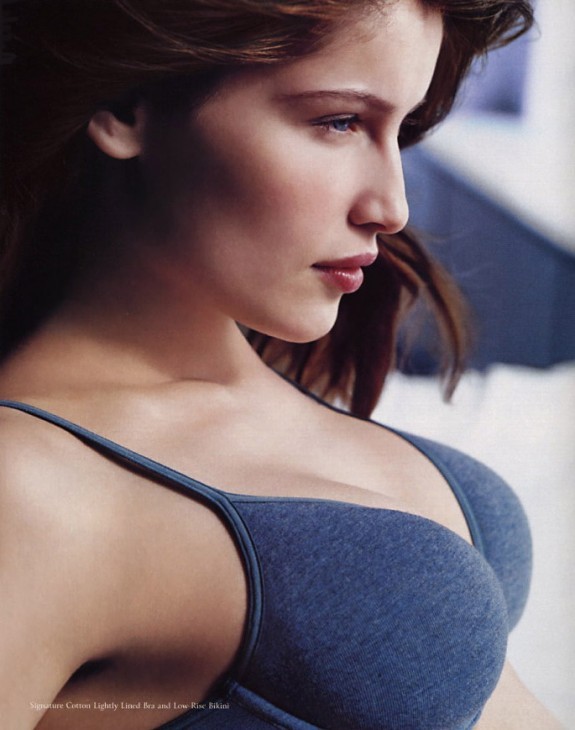 Speaking of busts, she also appeared in the Victoria's Secret catalog and on magazine covers all over the world. "I tell people that my breasts are 'Made in Normandy, from butter and crème fraîche,'" she once said to Elle magazine.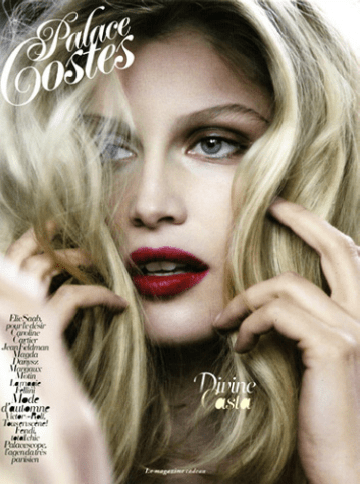 She's cooled since then as a global pinup, and she's had three children (in 2001, 2006 and 2009). But she's still hot in France, doing ads for the opulent Hotel Costes (above) among others.
Last year she played Brigitte Bardot in a biopic about Serge Gainsbourg, the French singer.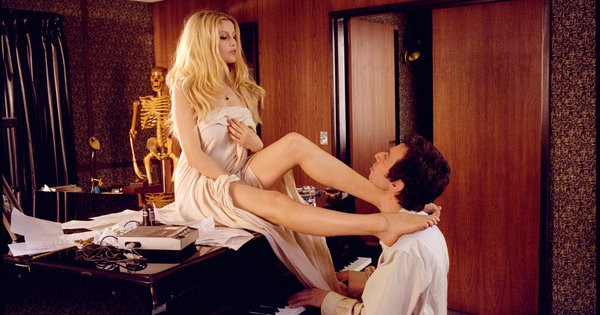 Pretty convincing. Happy birthday to her.
See our biography of Laetitia Casta »