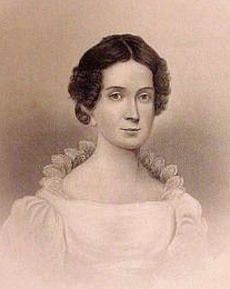 Letitia Christian Tyler did something remarkable 170 years ago today: she became the first First Lady to die in the White House. (When it comes to making White House history, you've got to take what you can.)
William Henry Harrison had just become the first president to die in the White House a year earlier. In fact, that's how Letitia Tyler's husband, John Tyler, became president.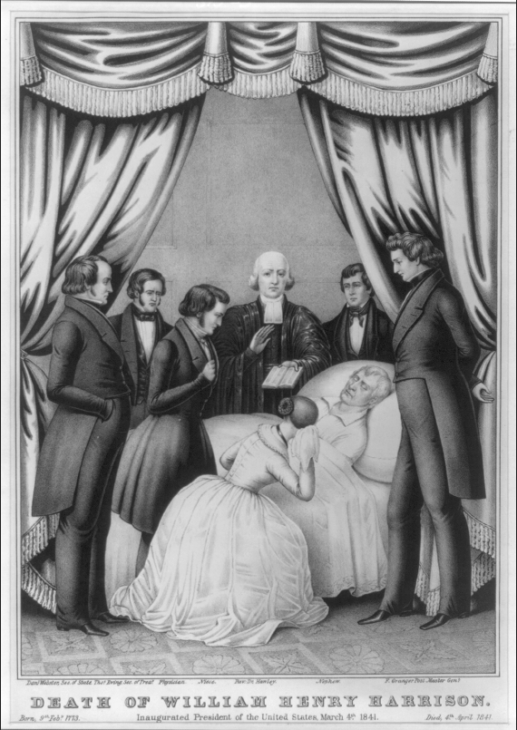 Letitia Tyler was more or less responsible for getting her husband to the White House in the first place. The Virginia plantation fortune she brought to their marriage allowed John Tyler to spend his time on politics. He was a Congressman, governor and then U.S. senator from Virginia before becoming VP.
Meanwhile, Letitia was having eight kids and running their own plantation. No wonder she had a stroke in 1839, when she was only 49 years old. She was already semi-paralyzed when she moved into the White House in 1841, and on September 10 of 1842, she died after suffering a second stroke.
Letitia Tyler's death did allow John Tyler to set two more White House records of his own. He married Julia Gardner 21 months later, becoming the first president to marry while in office. (She was 24 and he was 54, the old devil.) And he had another seven children with Gardner, making him the undisputed champion sire among presidents with a total of 15 kids. That record is unlikely to be broken any time soon.
(One of John Tyler's grandsons is still alive, remarkably.)
As for Letitia Tyler, the White House says she "ended her days peacefully on September 10, 1842, holding a damask rose in her hand." (Lewis Gould reports that "her last act was to pluck a damask rose from a vase beside her bed.")
Speaking of records, Letitia Tyler was also at that point the youngest First Lady at death. (She was only the seventh First Lady ever, after all.) Her death was big news:
The White House was hung with black mourning bunting, and newspapers carried details of her death, funeral and burial plans.

Her coffin lay in state in the East Room, and the city's bells were tolled in her honor. After a funeral in the East Room, the body of Letitia Tyler — accompanied by an "official committee of the citizens of Washington" — was sent to Richmond by train and brought back by carriage to her birthplace at Cedar Grove where she was buried.