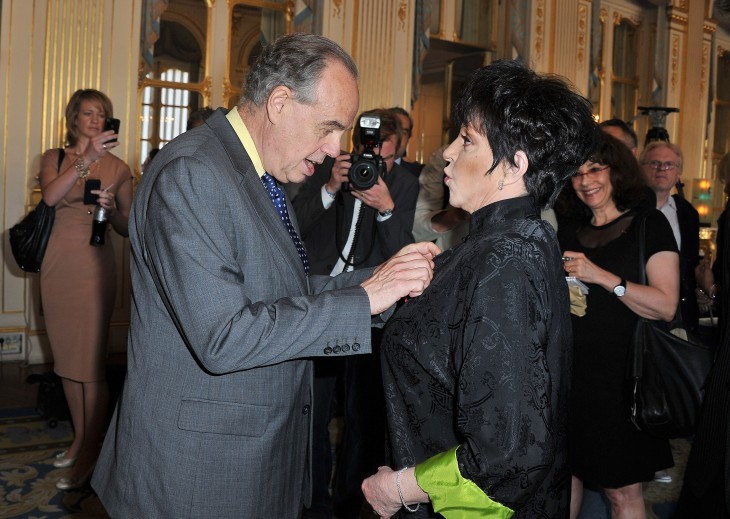 Actress, singer and old-time Broadway hoofer Liza Minnelli was awarded the French Legion of Honor on Monday in Paris. The award comes with a handsome medal, a discreet lapel rosette for everyday wear, and a lifetime of bragging rights.
The Legion of Honor was created by Napoleon in 1802. It's less like a knighthood and more like a club of cool people who have done their bit for French culture or commerce. (2200 or so civilians and hundreds of military personnel get the award every year.)
Liza Minnelli is at the lowest level, chevalier, though promotions are possible. With typical calm, she had this to say:
"I'm here! I'm honored! I'm totally in love with all of you! To stand in this room in front of all of you, my God! This is my dream come true!"
What catches the eye, though, is this close-up photo of her from the event: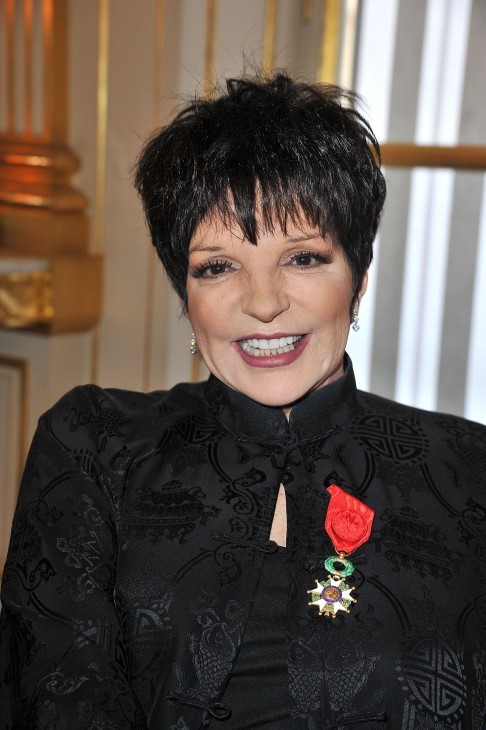 That's Liza Minnelli? Truly? It sure doesn't look like any version of Liza Minnelli I remember. She's had facelifts before, of course, but she used to look like Liza-with-a-facelift. Now she looks like a much younger real estate agent from Long Island.
Here she was just last year at the Sex and the City 2 premiere at Radio City Music Hall: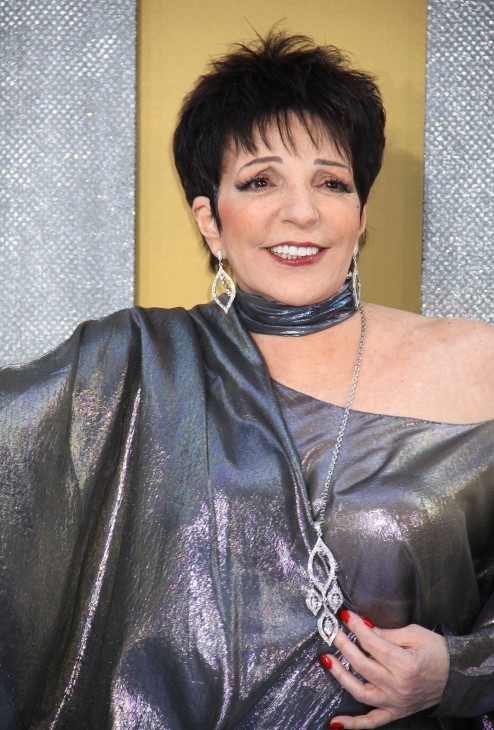 Now that's Liza Minnelli. Good old Liza with the sad eyes and the wry "ain't life a kick in the chops?" grin! But now she looks like… her face is… she's just… well, here she is showing the medal to journalists:
It seems to be the eyes, or the lips, or… or maybe it's not a facelift but some kid of cheek implants, or… well, she really DOES look younger, right? Much younger? So that's a success?  Even if she doesn't look like Liza Minnelli?
It's too much. Let's just focus on the Legion of Honor. Congrats, Liza!