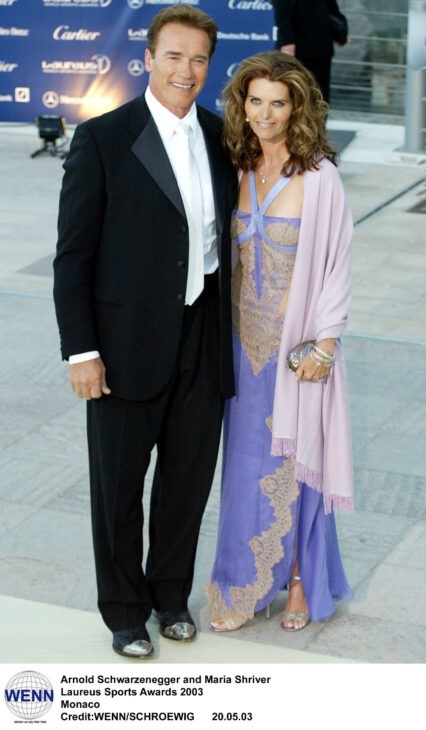 "The former governor tweeted frequently during his recent travels to
Brazil, Nigeria and France, but Shriver was not mentioned in his online
updates from the road. Shriver, also active on social networks, posted
three updates on her Twitter page on the day of their 25th wedding
anniversary, April 26, but did not mention the milestone."
The AP analyzes recent tweets of Arnold Schwarzenegger and Maria Shriver.
The couple announced their separation on Monday in a release by a Schwarzenegger spokesman. (Arnold's official site shows him playing chess and says only, "Stay tuned for my next move.") She has moved out of their Brentwood home, it seems, but there's no official talk of divorce so far.
Shriver and Schwarzenegger met in 1977, were married on 26 April 1986, and have four children. The youngest, Christopher, was born in 1997.

{ Photo: WENN/Schroewig 20 }