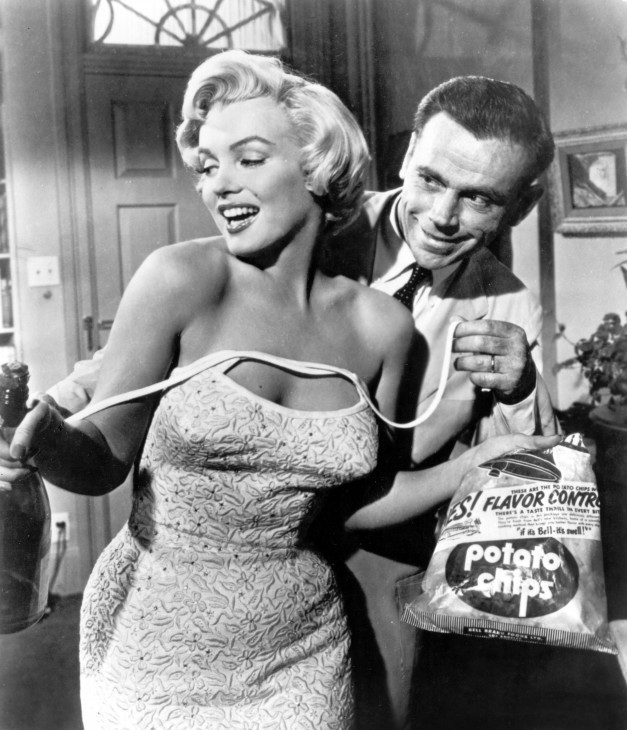 American icons Andy Griffith and Marilyn Monroe were both born on the very same day: June 1 of 1926.
They presented two rather different views of America back in the day, you might say. Andy was the hayseed star of No Time for Sergeants and then the beloved small-town sheriff on TV's The Andy Griffith Show.
Meanwhile, in the big city, Marilyn Monroe was losing her dress straps and driving Tom Ewell wild in The Seven Year Itch (1956).
You can pick the world you'd prefer to live in.
After that, their paths diverged. Marilyn Monroe died of a drug overdose in 1962, just as The Andy Griffith Show was settling in for a long run among TV's top 10 shows.  Andy Griffith is still going strong, it's nice to report; his last film was Play the Game in 2009.
[Update: Mr. Griffith died and was buried immediately on July 3, 2012.]