President Barack Obama hosted former President George W. Bush and former First Lady Laura Bush to the White House, where new portraits of the two were unveiled.
It was a lighthearted affair, with Obama and Bush cracking jokes and getting along famously. Politics aside, the two men are part of an exclusive club of warmongers chief executives, after all. You can see the 20-minute presentation here at MSNBC.
The portraits of George W. Bush and Laura Bush were done by John Howard Sanden, a former art director for Billy Graham. Here they are: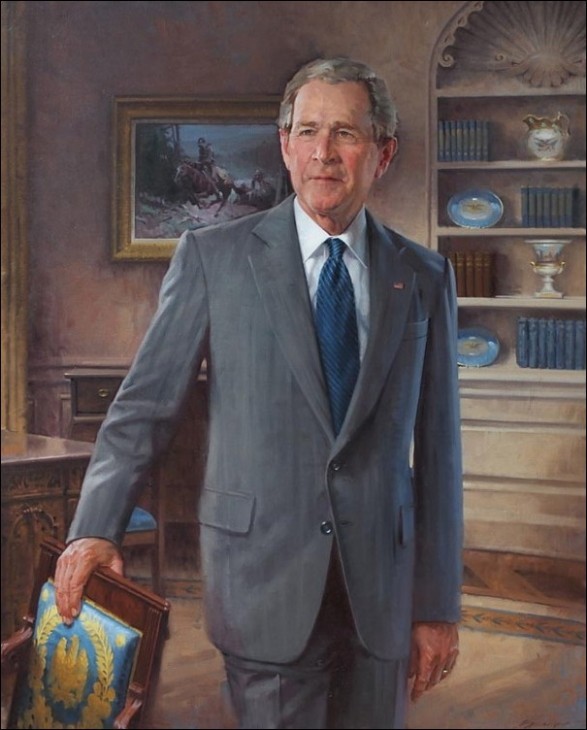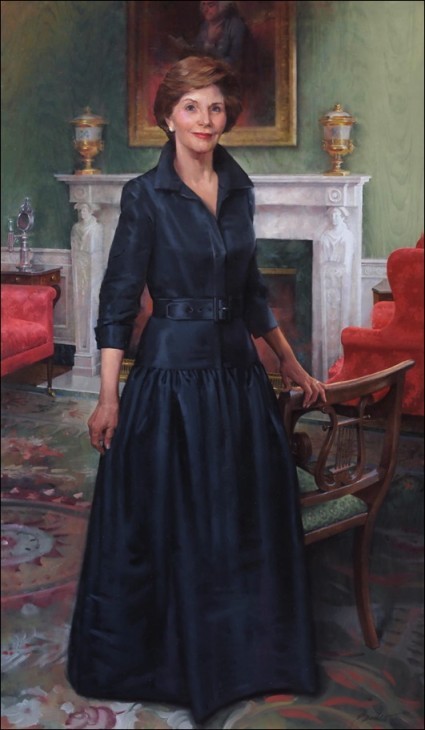 Here's the story from the New York Times, with its artful/shameful headline, "Civil Prelude to a Hanging."
And here's a piece from the Christian Science Monitor about who pays for these things.