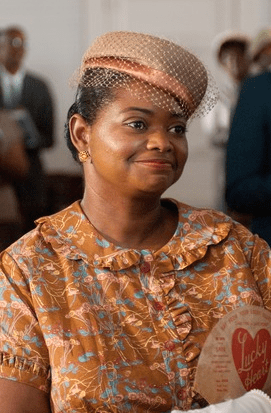 Octavia Spencer has taken the first acting Oscar of the night. She was named best supporting actress for her work in The Help. She is 41 years old.
As noted in our biography:
Actress Octavia Spencer was a bit player in movies and on TV for fifteen years before her Oscar-winning role as sassy maid Minny Jackson in the civil rights-era drama The Help (2011, starring Emma Stone). Spencer grew up in Alabama and is a 1994 graduate of Auburn University, where she studied English and Theater Arts. She launched herself into the film business as a production assistant, but got her chance in front of the camera in 1996's A Time To Kill (starring Sandra Bullock).
See more photos of Octavia Spencer »