Step aside, Katharine Hepburn and Jessica Tandy. Move your wrinkled hocks, Henry Fonda and John Gielgud.
Because CHRISTOPHER PLUMMER has just become the oldest winner ever of an Academy Award for acting.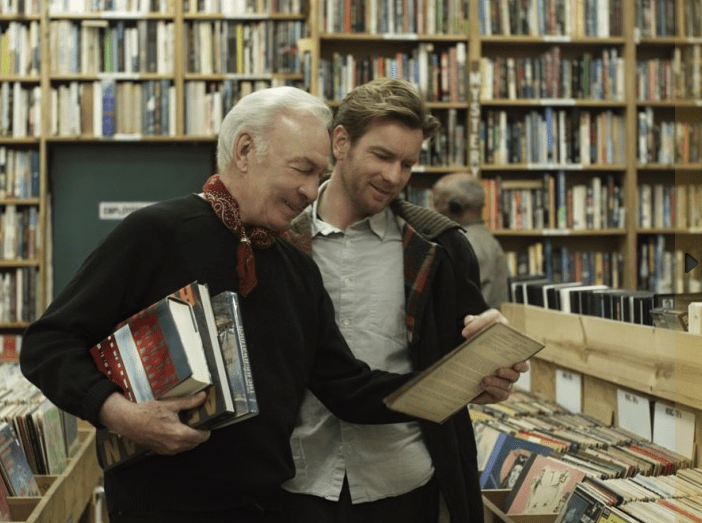 Christopher Plummer won the 2012 Oscar as best supporting actor for his work in Beginners, playing "an older man who decides to come to terms with his sexuality and live an openly gay life."
His screen career stretches back to 1953 and the old Ford Television Theater days — though he's probably still best known for playing Captain Von Trapp in The Sound of Music, a role he is said to despise. (No matter: that was now 47 years ago!)
Plummer displaces the previous oldest acting winner, Jessica Tandy, who was 80 years and 252 days old when she won best actress for Driving Miss Daisy in 1990.
The oldest male winner until now was George Burns, who was 80 years and 69 days old when he won in 1976 for the 1975 film The Sunshine Boys. (It was really a lead role, but you know how that goes.)
The lineup of the 10 oldest acting winners, setting aside gender and category (and ignoring honorary Oscars), now looks like this:
Christopher Plummer (2012, for Beginners): age 82
Jessica Tandy (1990, for Driving Miss Daisy): age 80
George Burns (1976, for The Sunshine Boys):  age 80
Melvyn Douglas (1980, for Being There): age 79
John Gielgud (1982, for Arthur): age 77
Don Ameche (1986, for Cocoon): age 77
Peggy Ashcroft (1985, for A Passage to India): age 77
Henry Fonda (1982, for On Golden Pond): age 76
Katharine Hepburn (1982, for On Golden Pond): age 74
Jack Palance (1992, for City Slickers): age 73
Congrats to Christopher Plummer. See more photos of him here.