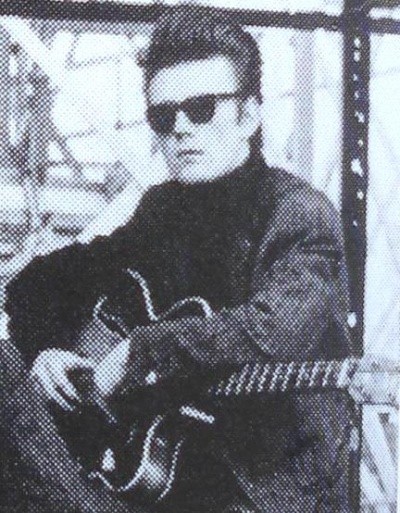 Stuart Sutcliffe about 1960. (Photo via Wikipedia)
Our new biographies of drummer Pete Best and bassist Stuart Sutcliffe are now live.
Their stories are as different as boots and tennis shoes. Stu Sutcliffe (photo above) was with the band in its famous Hamburg days, but chose to leave the band in 1961 to go to art school (and live with Astrid Kirchherr, a German woman he'd met). All happy enough.
Pete Best also played with the band in Hamburg, but he didn't choose to leave. He got the boot in August of 1962, with manager Brian Epstein delivering the bad news, and was replaced by lovable goofball Ringo Starr. Please Please Me was released a few months later and The Beatles were stars.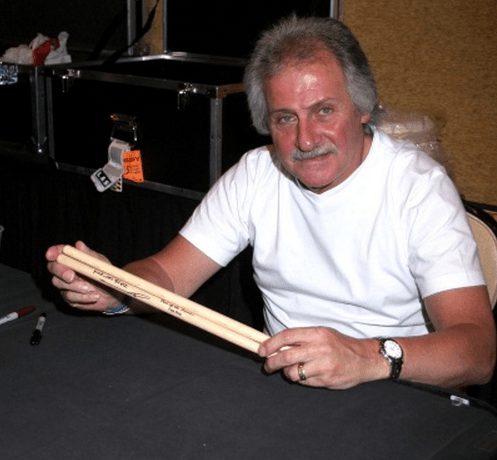 Pete Best in 2008. (Photo by Chris Connor / WENN)
Sadly, by then Stuart Sutcliffe was already dead. He died suddenly of cerebral paralysis in Germany early in 1962 — a condition maybe started by a post-concert fight in Liverpool in 1961.
Pete Best has lived on, bobbing in the wake of the mighty HMS Beatles ever since.  Both he and Sutcliffe have been called "the Fifth Beatle," along with many others. Best, along with Ringo Starr and Paul McCartney, are the only surviving members of the band's early days.
See our full biographies of Pete Best and Stuart Sutcliffe.