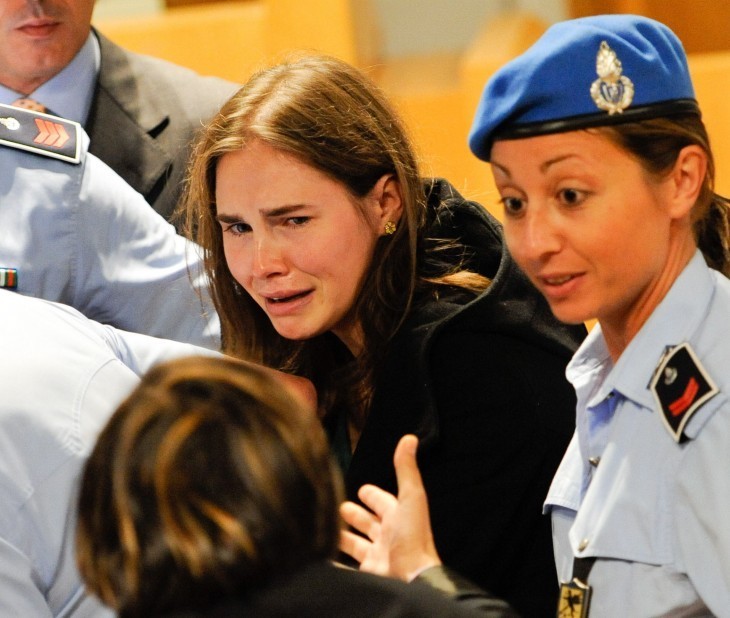 Amanda Knox is headed back to court in Italy again.
Italy's highest appeals court has overturned the 2011 ruling that overturned Knox's 2009 conviction for a 2007 murder… if that's all clear. Every two years something big happens in this case.
Amanda Knox was an exchange student in Italy when she and her Italian boyfriend, Raffaele Sollecito, were arrested and charged with sexual assault and murder. The victim was Knox's British roommate, Meredith Kercher, who had been found dead in the apartment they shared.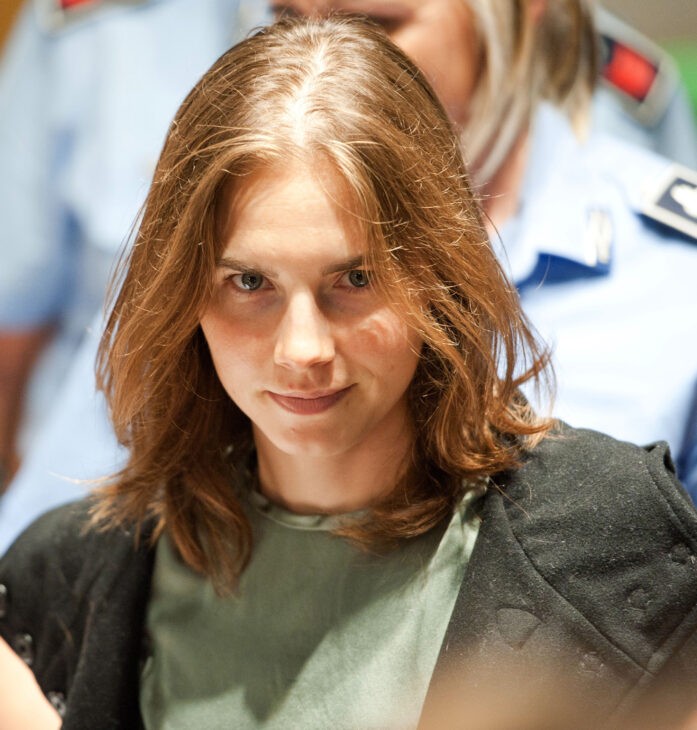 The case turned into a circus in Italy: the original 2009 trial lasted nearly a year, and prosecutors called Knox "a she-devil, a diabolical person focused on sex, drugs and alcohol." Knox and Sollecito were found guilty and sentenced to 26 years in prison.
The 2011 ruling said that conviction was flawed. Knox and Sollecito were released after nearly four years in prison. Knox flew home to Seattle, Washington and was paid a reported $4 million to write a memoir, Waiting to be Heard, which is due out next month.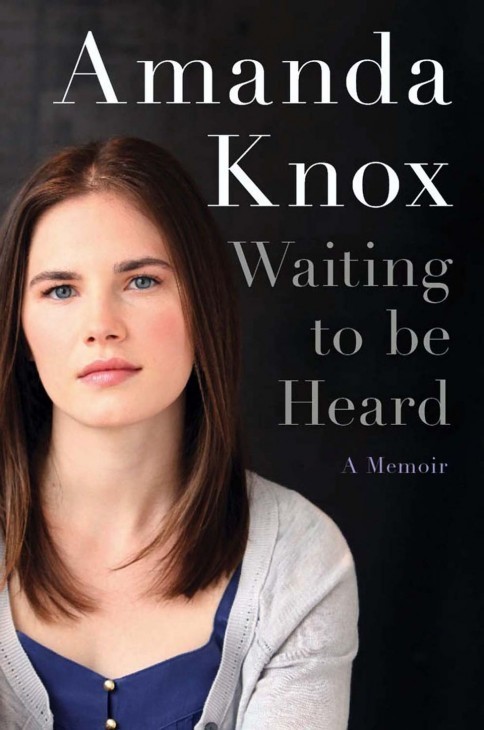 This new ruling doesn't say that Knox is guilty or innocent — just that the 2011 appeals court ruling was flawed and a fresh appeals trial is needed.
Knox doesn't have to go back to Italy for the new trial. If she's convicted, will she voluntarily return to jail in Italy? Not likely. Would the U.S. extradite her in that case? Also not likely, due to the American legal system's rules against being tried twice for the same crime — that is, "double jeopardy."
Learn more in our full Amanda Knox biography »