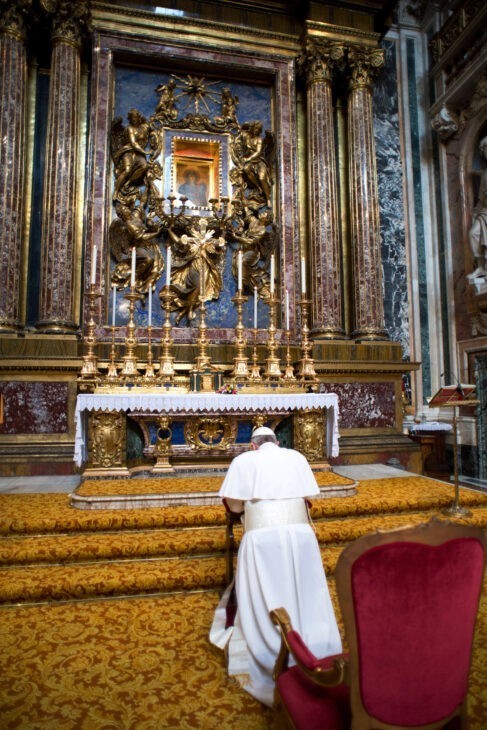 Here's a handsome photo of Pope Francis I (Papa Francesco in Italian, Papa Francis in his native Spanish) praying on his first full day as the spiritual head of the Catholic Church.
The place is Santa Maria Maggiore, the ancient Roman basilica dedicated to the Virgin Mary. Says the National Post:
Like many Latin American Catholics, Francis has a particular devotion to the Virgin Mary, and his visit to the basilica was a reflection of that. He prayed before a Byzantine icon of Mary and the infant Jesus, the Protectress of the Roman People.

…He then also went into the main altar area of the basilica and prayed before relics of the manger in Bethlehem where Jesus is said to have been born – an important pilgrimage spot for Jesuits.
Here's a wider angle: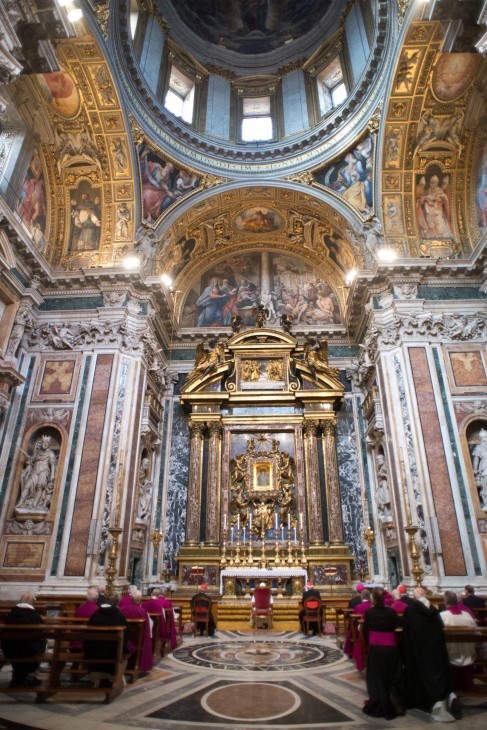 Whew: the Catholic Church knows how to do basilicas. This one is said to go back to 431 AD.
See our full Pope Francis I biography »