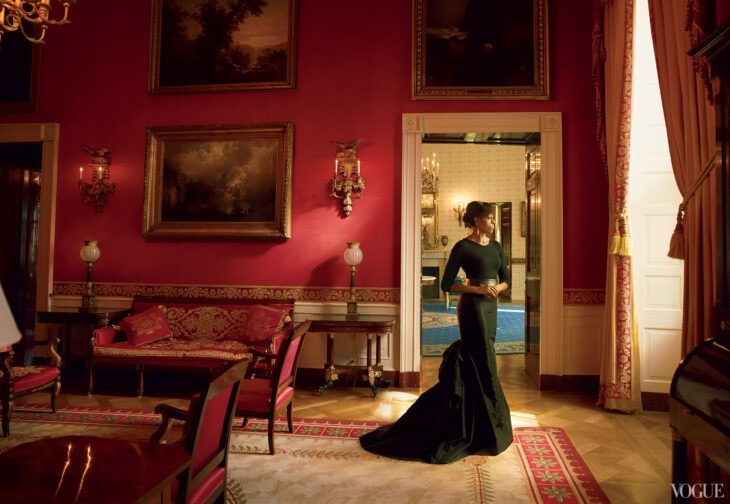 Bess Truman never looked quite like this.
First Lady Michelle Obama has posed for a few great photos for an April cover story in Vogue. Hard-hitting journalism it's not — the title is "How the First Lady and the President are Inspiring America" — but even haters will have to admit that she can wear the clothes.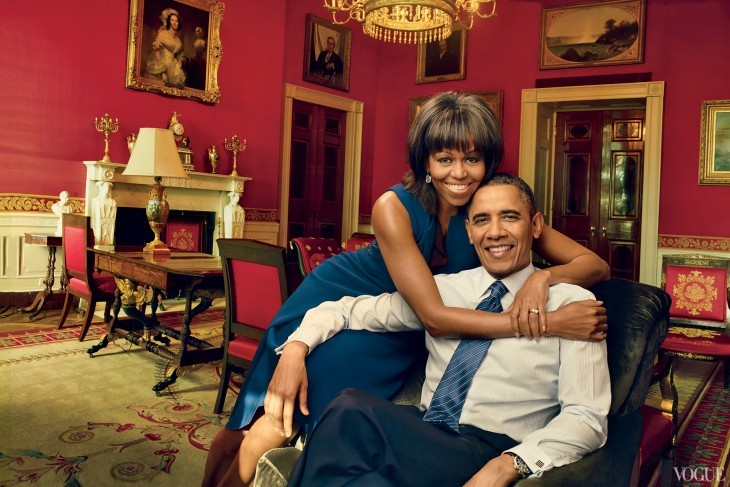 That's a "Michael Kors sweater and ball skirt" in the first photo, and this blue number is a "Reed Krakoff dress." They're in the Red Room of the White House.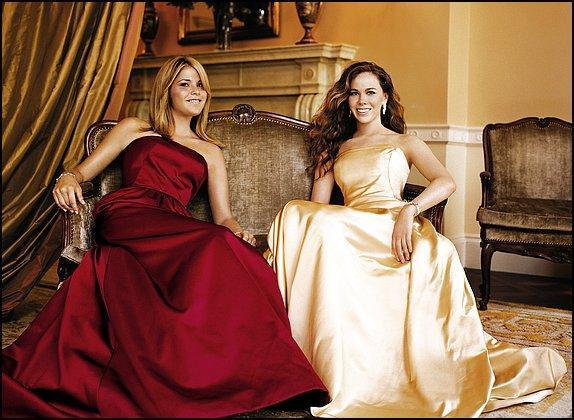 It's not the first time that White House residents have shown up in Vogue, of course. Twins Jenna and Barbara Bush posed for the August 2004 issue.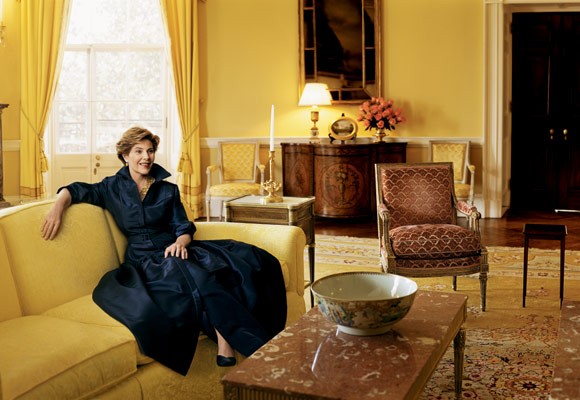 Their mother, First Lady Laura Bush, looked good in the January 2005 issue. (A few months after her husband was reelected — just like Michelle Obama now.)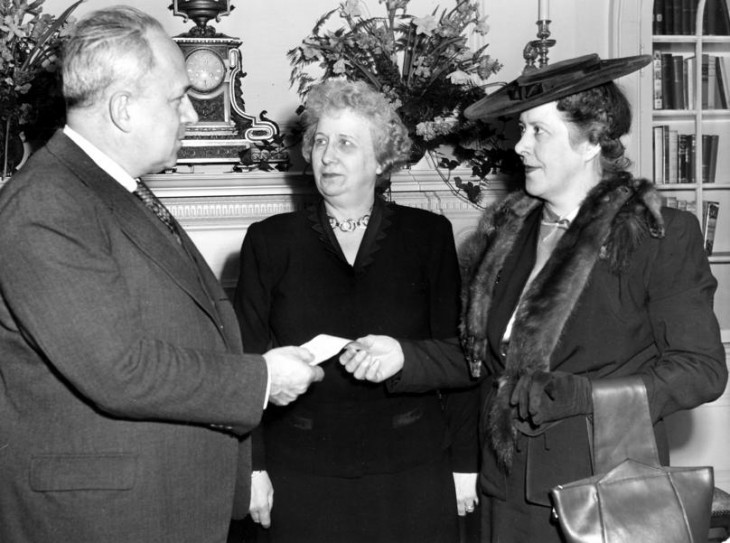 And not to diss Bess Truman, who was awesome, of course. (Harry Truman called her "The Boss.") That's her at center, above, next to some truly old-school high fashion. Yes, that's a dead mink (?) in the grand old style.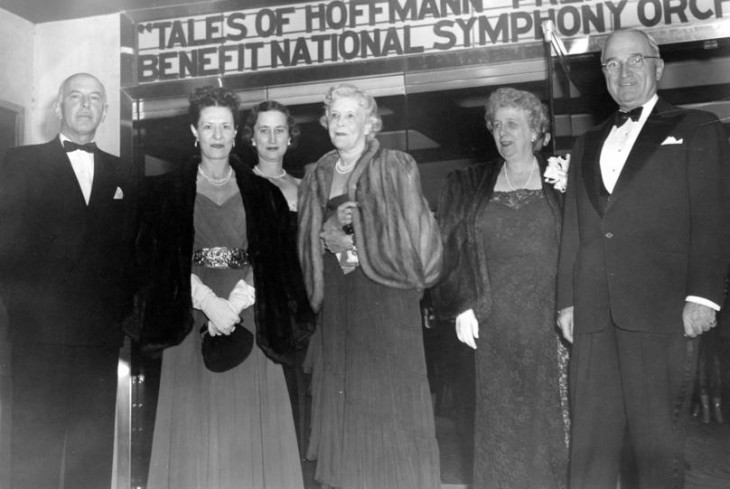 Bess actually could wear the clothes, as when she and Harry (both at right) attended an opening for Tales of Hoffman. More furs! So forget we said anything.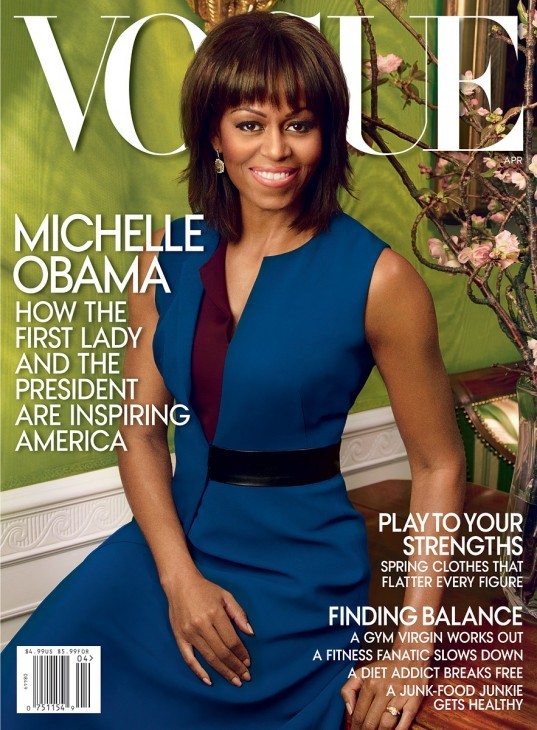 Bet Bess never had biceps like the current First Lady, though. But then, who does? That's why she's inspiring America.
Leading by Example: First Lady Michelle Obama »