Sir Paul McCartney has married for the third time, to American businesswoman Nancy Shevell. Her family runs a big trucking company — or as the BBC puts it, she's "heiress to a haulage fortune."
Macca is 69, Shevell is 51. They reportedly began dating in the Hamptons four years ago. They were married on October 9th at the Old Marylebone Town Hall register office in London. That's the same place that McCartney married his first wife, the late Linda McCartney, in 1969.
Let's go to the wedding photos: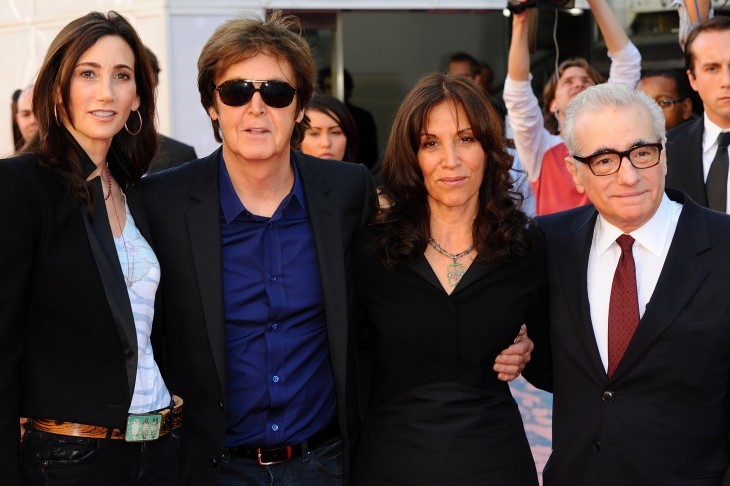 This is actually one week ago: Shevell, McCartney, Olivia Harrison (widow of George Harrison) and director Martin Scorcese at the London premiere of Scorsese's documentary George Harrison: Living in the Material World.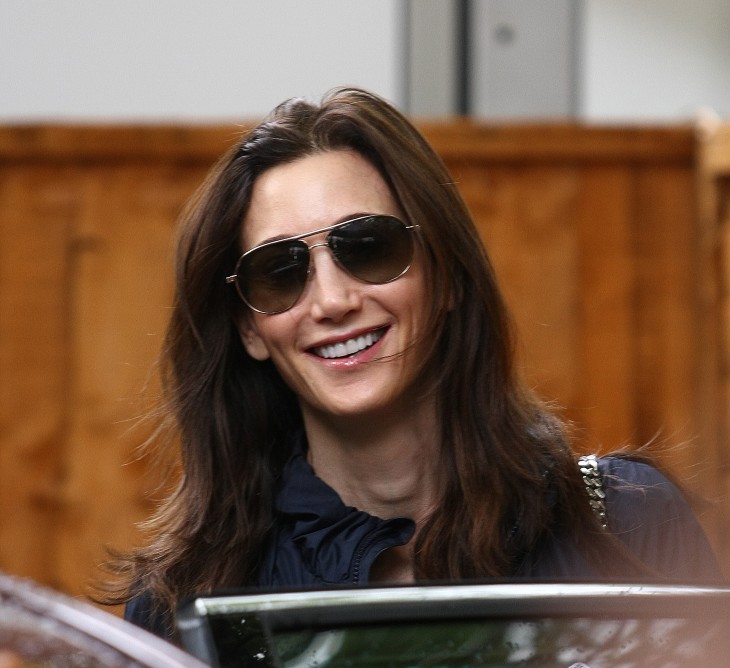 Now to October 9th. McCartney's bride, Nancy Shevell, smiles for photographers as she gets into a car on the way to the ceremony.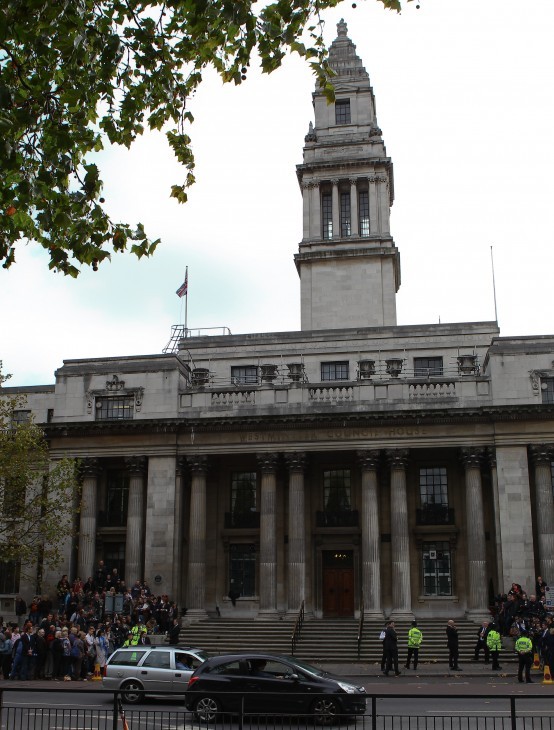 The scene at the Old Marylebone Town Hall, with fans gathered at left.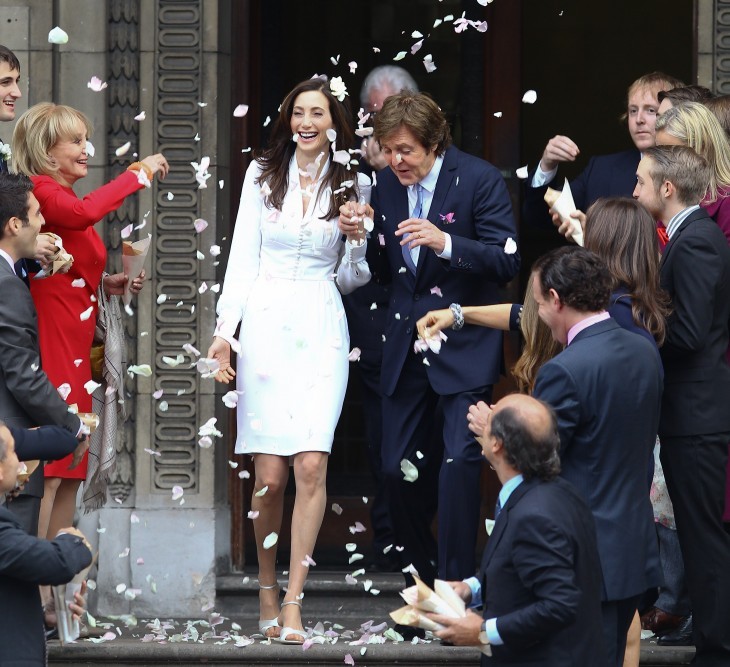 The bride and groom emerge from the Town Hall after their marriage. Yes, that IS Barbara Walters in red on the left. "Walters is Shevell's second cousin, she said on her show The View in 2007," and she claims to have played a part in introducing them.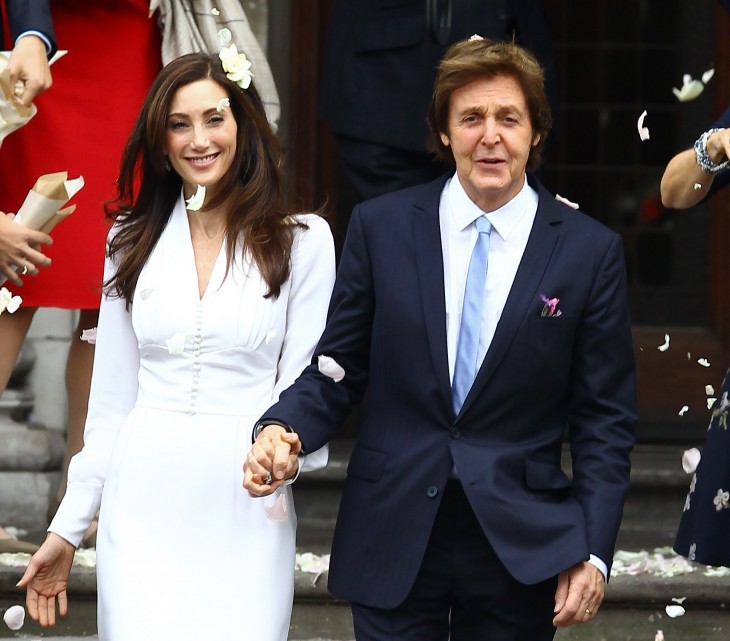 Paul McCartney, it must be said, is a young-looking 69. And Shevell is a very young-looking 51.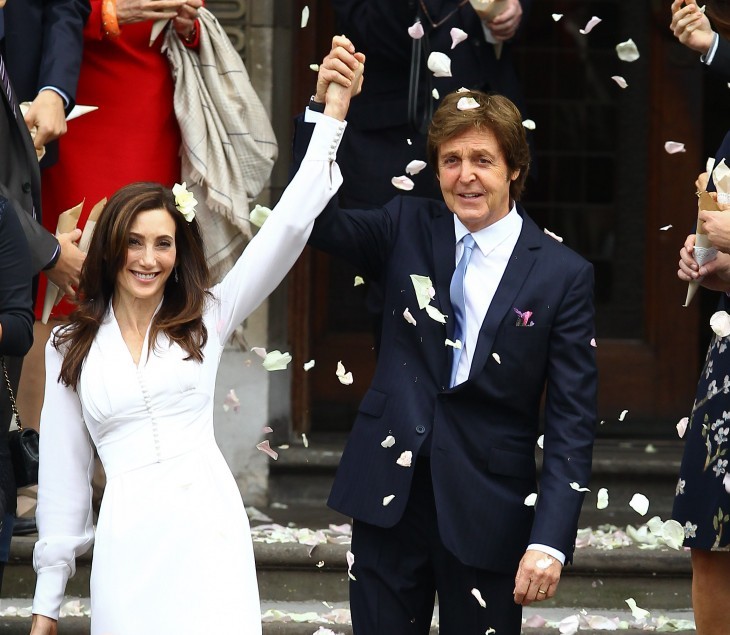 After all these years, McCartney is still the champeen.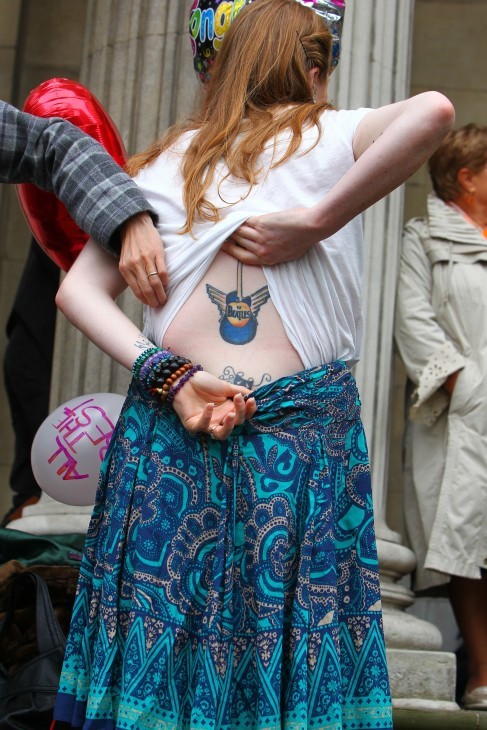 A McCartney fan in attendance shows off one of her Beatles tattoos.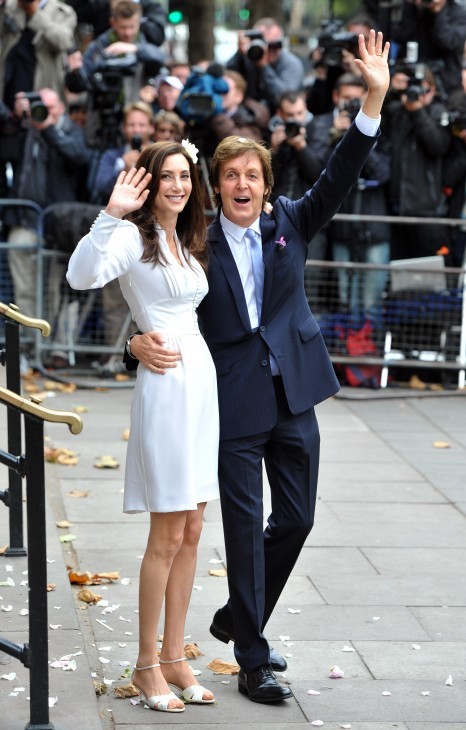 The happy couple take their leave. Good luck to them.
See more Paul McCartney wedding photos »