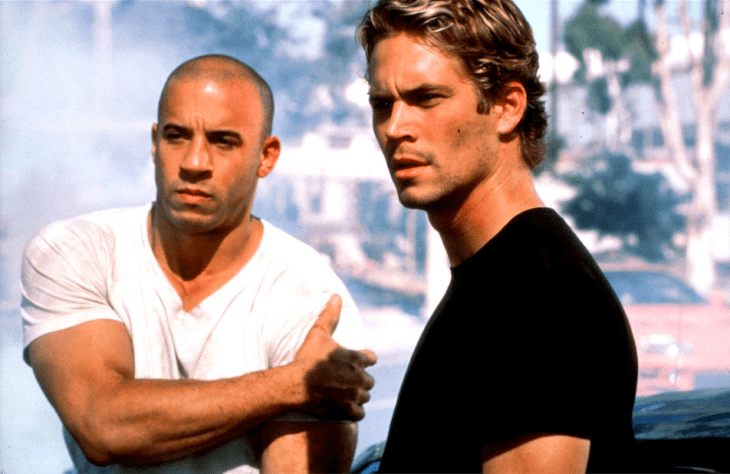 Actor Paul Walker, the star of the long-running The Fast and the Furious movie series, has died in a car crash near Los Angeles. Walker was the passenger in a Porsche involved in a one-car crash:
Deputies responded to the wreck about 3:30 p.m. in the 28300 block of Rye Canyon Loop, according to the Santa Clarita Valley Sheriff's Station.

A vehicle engulfed in flames was found and extinguished by the Los Angeles County Fire Department. Authorities found two people inside the vehicle after the fire was put out, officials said.

The two victims were pronounced dead at the scene.
Yikes.
It's not exactly ironic that Walker should die in a car crash, but his career was built on cars. The Fast and the Furious was a surprise summer hit in 2001, with Walker playing a rogue undercover cop who infiltrates a go-go gang of car-loving criminals led by Vin Diesel. Walker brought a touch of Keanu Reeves to the role, and his byplay with the muscled-up Diesel made stars of them both.
Walker was in four sequels: 2 Fast 2 Furious (2003), Fast & Furious (2009), Fast Five (2011) and Fast and Furious 6 (2013). He was reportedly already at work on another sequel, Fast and Furious 7, when he died.
See our full Paul Walker biography »