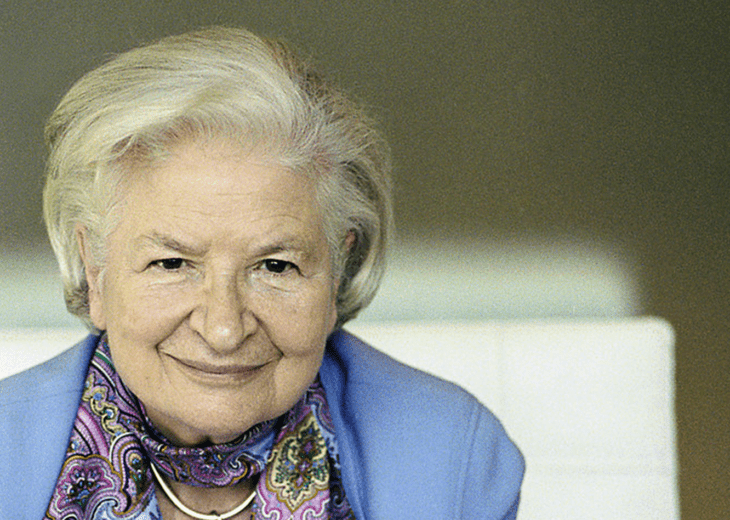 Mystery author P.D. James is dead.
She died "peacefully at her home in Oxford" according to the BBC, which also has this larger appreciation of her career.
She began writing seriously in the mid 1950s, composing parts of her first novel, while commuting to work.

"I realized that there was never going to be a convenient time to start that first novel," she told an interviewer in 1997. "If I didn't make time, find the motivation, I would be a failed writer and that would be absolutely appalling for me."
It's amazing how many successful writers have similar stories. When I was studying writing (not very seriously) in college, that was just about the first piece of advice offered: Writers find the time to write, no matter what.
P.D. James did a little more than just find the time. Her hero, the poet-policeman Adam Dalgliesh, has taken a comfortable place in the front rank of fictional detectives, rubbing elbows with Hercule Poirot and Lord Peter Wimsey.
Phyllis Dorothy James was born in Oxford in 1920 – a year that's doubly celebrated by crime aficionados, since it also heralded the dawning of the Golden Age of detective fiction, that interwar flowering of intricately plotted mysteries, in which the preternaturally shrewd detective is invited to pick his way through a liberal scattering of clues and red herrings, before confronting reader and murderer with his irrefutable conclusions in the final pages.
There were 14 Dalgliesh novels in all. Her final novel, the Pride and Prejudice homage Death Comes to Pemberley, was warmly received in 2011.