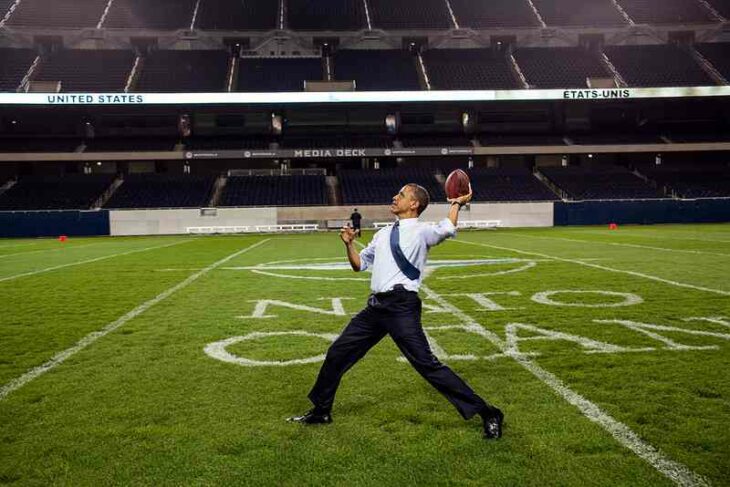 Pete Souza is the official White House photographer who tracks President Barack Obama wherever he goes. It's a high-profile job and Souza has proven himself up to the task. He's the unseen rockstar of modern press photographers, if such a thing is possible.
Souza has just released his favorite photos of 2012, including the above shot of Obama launching a bomb at Soldier Field in May. A few other faves: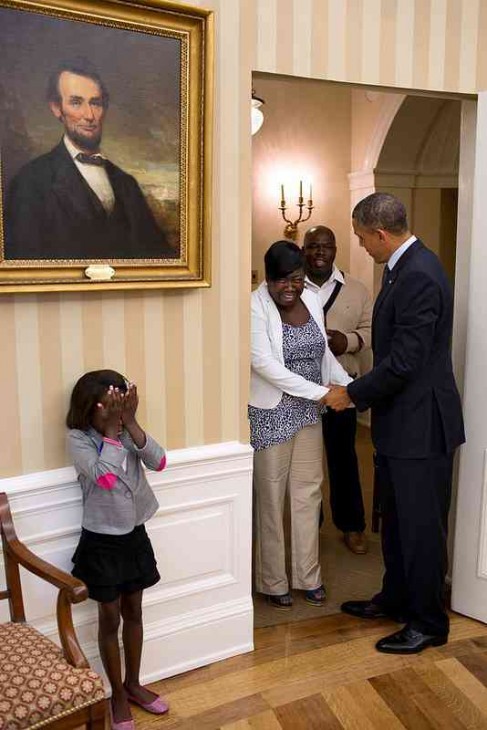 "Overcome with emotion, eight-year old Make-A-Wish child Janiya Penny reacts just after meeting the President as he welcomes her family to the Oval Office."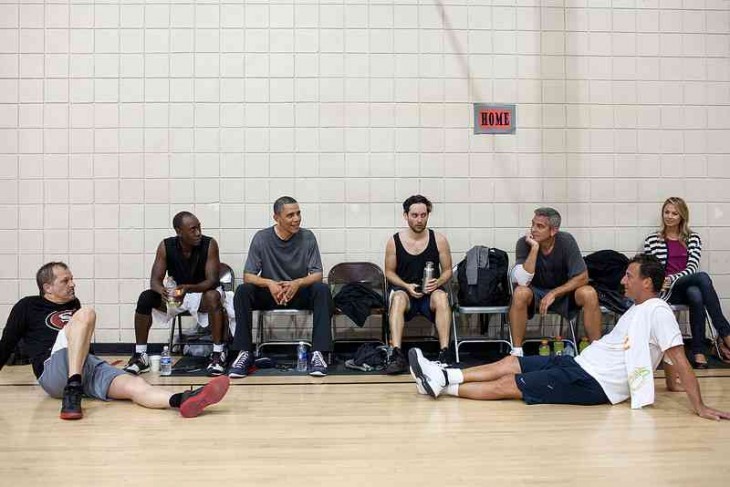 Perks of office: After an early morning pick-up game in Los Angeles, Obama talks with the players, including actors Don Cheadle, Tobey Maguire, and George Clooney, along with two of Clooney's long-time friends. (Nice look, Tobey!) Stacy Keibler is at right.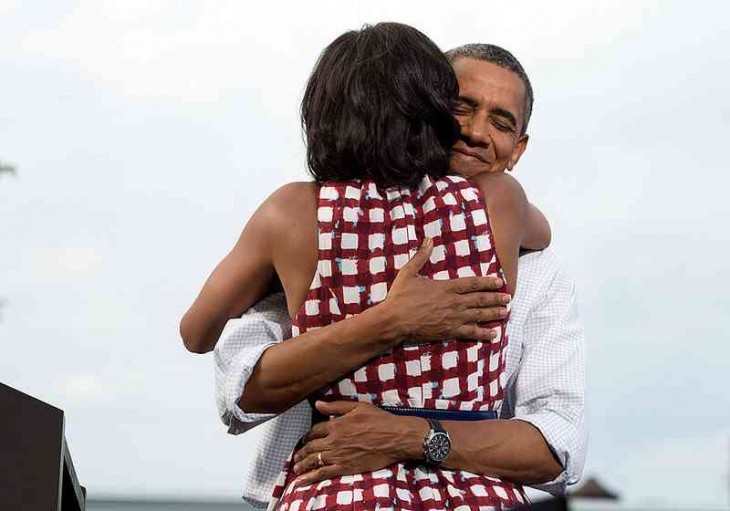 Obama hugs his wife, Michelle, after she introduced him at a campaign stop in Davenport, Iowa on August 15, 2012. This photo was widely reproduced after the campaign tweeted it after their victory on election night.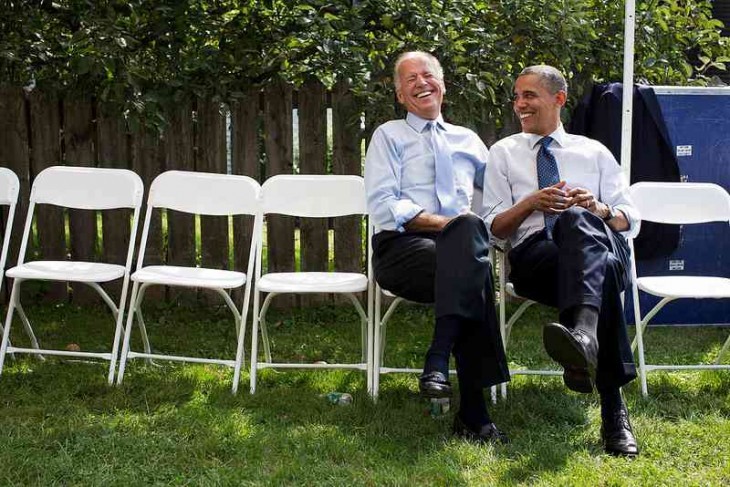 President Obama and Vice President Joe Biden share a laugh before a campaign rally together in Portsmouth, New Hampshire, on September 7, 2012.
Lots of great shots. See the rest here.