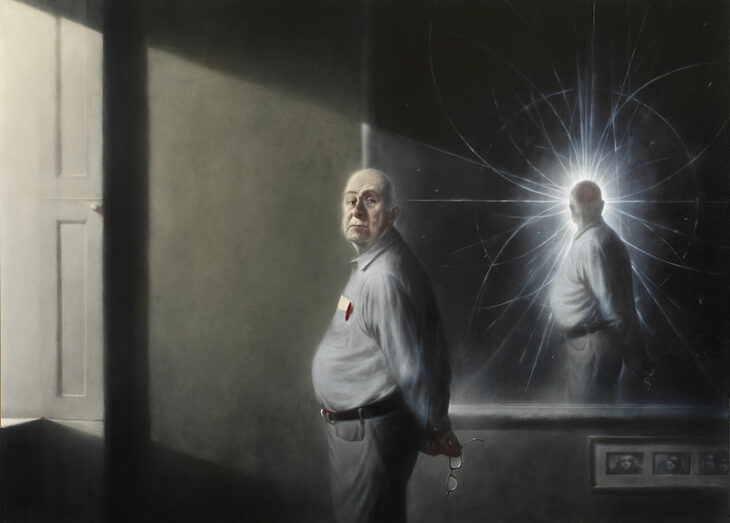 Peter Higgs has won the Nobel Prize for Physics in 2013. He is the deep-thinking scientist who discovered, or rather conceived of, the particle now called the Higgs boson.
Higgs shared the prize with another scientist, Francois Englert of Belgium.
Higgs (and Englert, among others) did the heavy thinking on the topic in the 1960s, but the Higgs boson wasn't officially discovered until the folks at CERN actually spotted one last year.
But Peter Higgs was a revered figure in math and physics even before the boson actually showed up. The wonderful portrait of him shown above, by artist Ken Currie, was commissioned in 2008 by the University of Edinburgh, where Higgs taught from 1960 to 1996.
The University identifies him as "Peter Ware Higgs CH DSc PhD MSc BSc FRS FRSE FInstP." Top that if you can.
See our biography of Peter Ware Higgs »