"Ryan Gosling does something this year where he's done every kind of movie. He's done The Ides of March, he's done Crazy Stupid Love, and now he's done Drive.

He gets it, the big prize, the Santa prize. And I wave everything and I go 'Jingle Bells, Jingle Bells!' It's all about Drive."
In his year-end video review, Peter Travers of Rolling Stone says that Drive is his "very, very most favorite movie of the year."
Travers also chatters away as if he's half-drunk or half-crazy. He likes War Horse because "it reminded me of my dog." He raves about two Steven Spielberg films, which is a clear sign of insanity.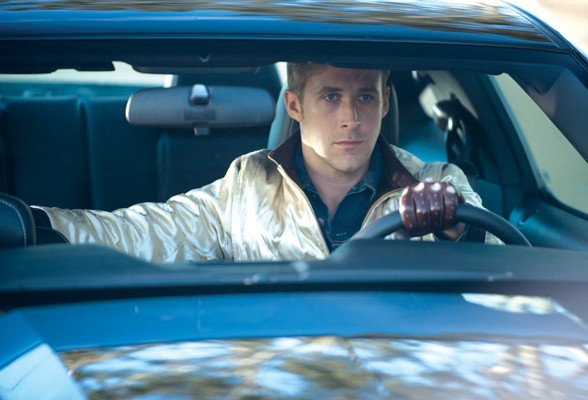 But now I look up Drive and see that it also stars Carey Mulligan, and that a bunch of critics named it their #1 film of 2011, and that it's compared to the 1978 Ryan O'Neal movie The Driver, which is a swell film. ("The eponymous character, played by Ryan O'Neal, only says 350 words in the entire movie.") Suddenly I'm wondering how I missed Drive. I'm thinking I'd like to see it.
You got to see something, right?