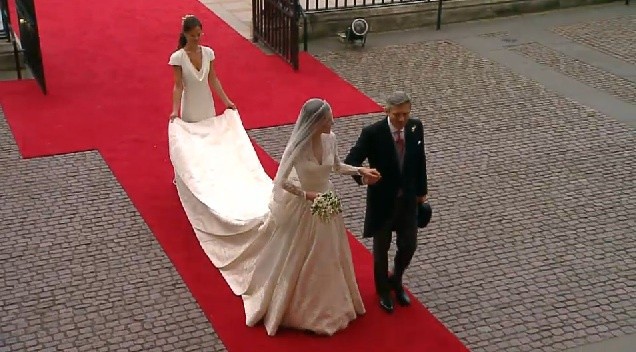 Our biography of Pippa Middleton, who was such a hit at the Royal Wedding, is now live. That's Pippa at top left, riding in a carriage after the ceremony.
Pippa Middleton is Kate Middleton's younger sister by about 20 months. Pippa went to the University of Edinburgh, while Kate went to the University of St. Andrews, which is where she met the future King of England, Prince William, whom she married in the grand style on April 29th.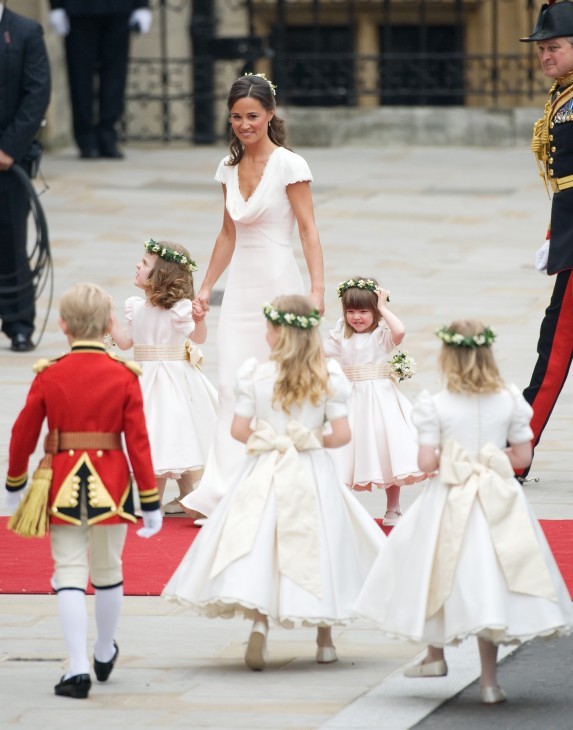 Pippa Middleton, in her bridesmaid's dress, shepherded kiddies from the wedding party before the Royal Wedding…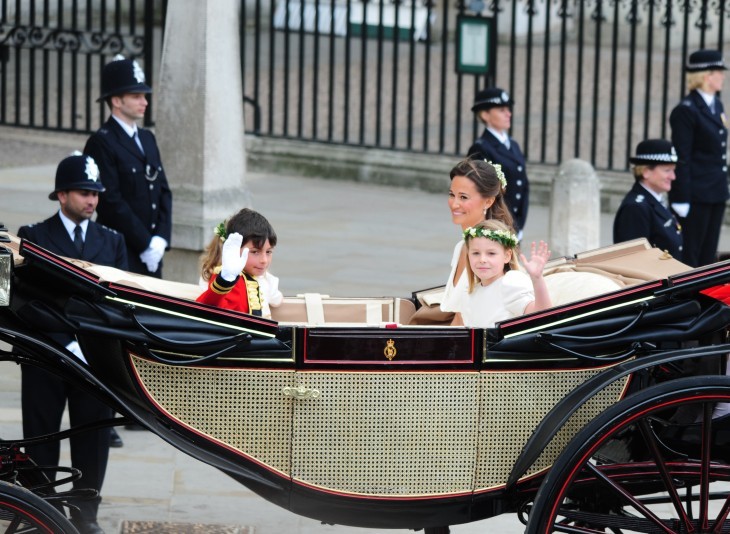 …held her sister's train as Kate entered the Abbey for her wedding, and served as her maid of honor. Both Kate and Pippa Middleton wore gowns designed by Sarah Burton from the fashion house of Alexander McQueen.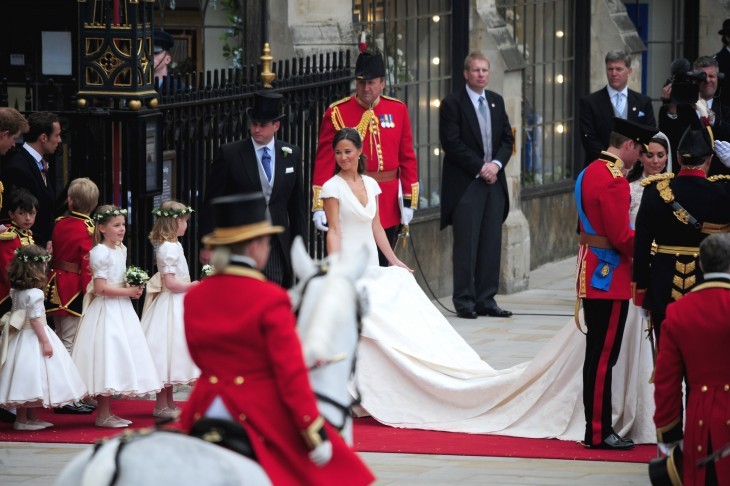 After the wedding, Pippa Middleton stood next to Prince Harry on the balcony of Buckingham Palace, sparking a lot of "gee, what if…?" buzz from bloggers and the Twitterati. They look great, but let's not kid ourselves.
See more photos and our Pippa Middleton biography >>