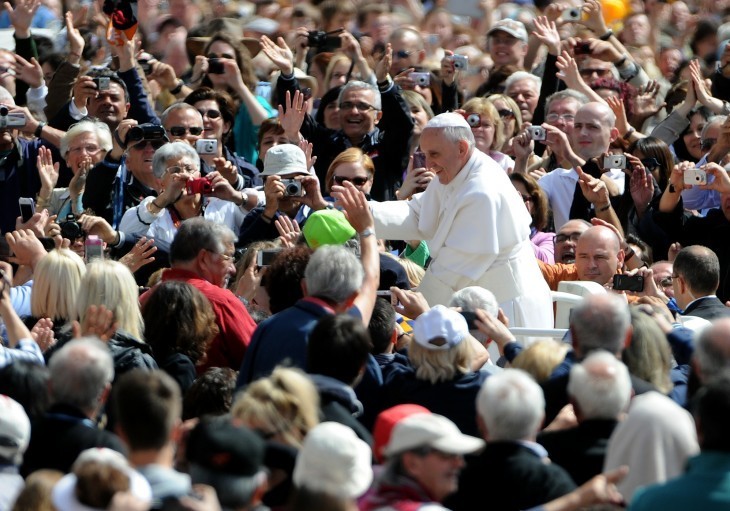 Pope Francis's popularity is helping Vatican street vendors:
"The economy has picked up again here," said Marco Mesceni, 60, a third-generation vendor of papal memorabilia outside St. Peter's Square. "It was so hard to sell anything under Benedict. This pope attracts huge crowds, and they all want to bring back home something with his smiling face on it."
The previous pope, a theologian, often warned of the "risks" facing the church, and reminded Catholics of the ways "that we're on the wrong path," Father Lombardi said. That was important, he said, but sometimes a change of emphasis is good. "To be told repeatedly about how God's love and mercy can transform the hearts of people, there was a need for that," he added.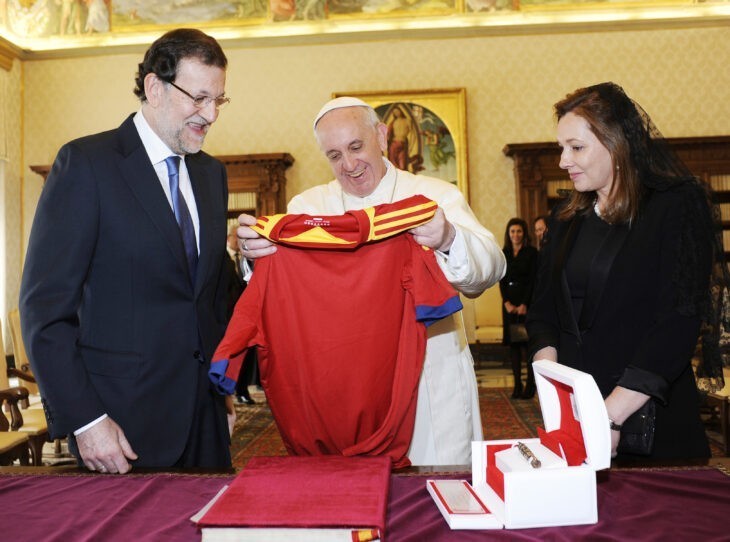 In fairness, Pope Francis hasn't been pushing for tchotchke sales himself. He's actually been preaching
against
the "cult of money." If the Spanish prime minister wants to bring him a souvenir soccer jersey, it's not
his
fault.