William Rufus de Vane King, that is. He took the oath of office on foreign soil, and died 25 days later, on 18 April 1853.
He was born in North Carolina in 1786, but William Rufus de Vane King spent most of his career as a United States senator from Alabama. He moved there in 1818, bought a plantation and helped establish the state government. Jeepers, he was pretty young, really. Basically, he got out of law school in North Carolina, and was ready for political office at the age of 21. It helped, of course, that his family had money. King was a local representative, then a congressman, then a diplomat to Italy and Russia… and then he was elected to the U.S. Senate in 1820 — and he was there for another 24 years, until President John Tyler appointed him minister to France.
King returned to Alabama in 1846 and ran for the Senate again, but lost. No matter, two years later he was appointed by the governor to fill a vacant senate seat.
While William King was in Washington, he was the subject of unkind gossip. He had no wife, and his close relationship with James Buchanan — also a bachelor — caused tongues to wag (while in the Senate, the two men shared an apartment). Andrew Jackson referred to King as "Miss Nancy," probably because of King's reputation for fastidiousness and fancy dress.
While in the Senate, King had been a strong supporter of Andrew Jackson's policies, so maybe "Miss Nancy" was an affectionate term.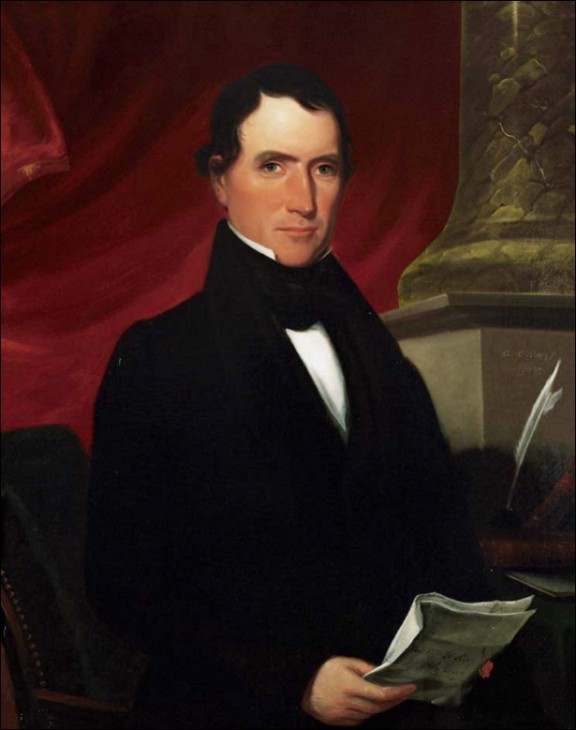 King found his way to the vice presidency in the election of 1852, when the Democrats chose him as running mate for Franklin Pierce. Pierce was a charmer from New Hampshire, chosen by the party over Buchanan. King was picked to balance the ticket (North and South), and to appease Buchanan supporters.
Pierce and King won easily over their hapless Whig opponents, Winfield Scott and William Alexander Graham. The electoral college vote was 254-42.
But William Rufus de Vane King had tuberculosis. After the election, he went to Cuba for his health, and he got special permission from Congress to take the oath of office while he was there. He became the only vice president to be sworn in while on foreign soil, and it didn't make him healthy. Let that be a lesson!
King was, in fact, getting worse. Aboard the steamship Fulton, he went back to his Alabama plantation, King's Bend. He arrived home on 17 April 1853, and he died the next day, having turned 67 just 11 days earlier. His time in office was 25 days. Pierce didn't replace him, and the president spent the remainder of his one term without a vice president.
King County, Washington (where Seattle is) was named after William Rufus de Vane King. At least, it used to be named for him. A few years back the folks there waved a magic wand and made King County the namesake of Martin Luther King, Jr. (who, unlike William, didn't own slaves or a plantation).
For more stories of vice presidents who didn't finish their terms, read our special, oft-ignored and cleverly titled Common Bonds: Unfinished Terms of Vice Presidents.