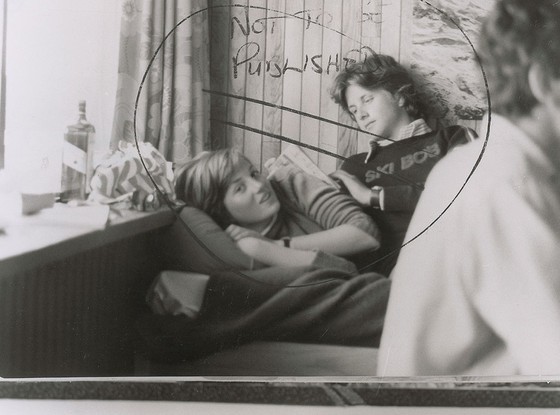 A San Diego real estate mogul has spent $18,306 for this 1979 photo of the future Princess Diana.
The Daily Mail is said to have bought the photo on February 28, 1981, two days after Diana Spencer became engaged to Prince Charles. But then the paper got cold feet — hence the "NOT TO BE PUBLISHED" scribbled across the shot in grease pencil.
Her companion [Alex] Russell, is an Old Etonian and the great-grandson of former British conservative prime minister Stanley Baldwin. He is shown relaxing with the future Princess of Wales during a group ski vacation in Val Claret in the French Alps in 1979.

Oxford student Mr Russell is said to have had a 'galumphing' crush on Diana. Nothing, however, happened between them.
The rest of the story:
Mr Russell went travelling for a year, and when he returned to the UK in 1980 and told a friend that he liked Diana, he was told: 'You've only got one rival, the Prince of Wales'.
See our full Princess Diana biography »