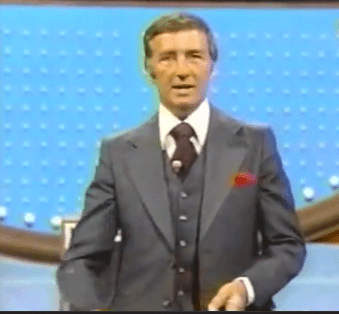 Game show hero Richard Dawson has died at age 79. His son Gary announced the death in a Facebook posting:
"It is with a very heavy heart that I inform you that my father passed away this evening from complications due to esophageal cancer. He was surrounded by his family. He was an amazing talent, a loving husband, a great dad, and a doting grandfather. He will be missed but always remembered."
Richard Dawson had a sturdy career in American TV. A comedian by trade, he starred as a wry British POW in the TV sitcom Hogan's Heroes from 1965-71.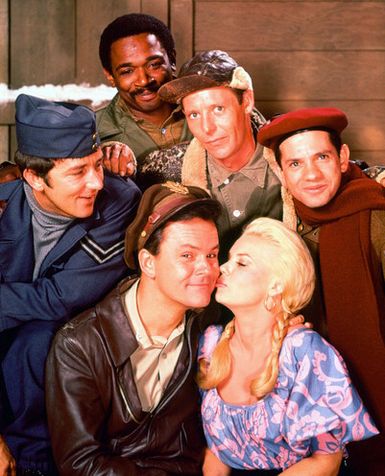 From there he found another strength: game shows. He was a panelist for many years on the jolly show Match Game (alongside Charles Nelson Reilly and others). He was a contestant favorite for years, but it ended badly when Dawson seemed to tire of the show and became at times visibly grumpy on camera.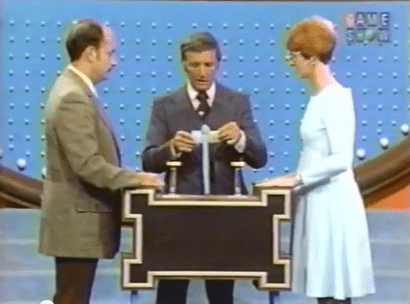 He left Match Game in 1978, but by then he had landed what became his signature gig: as host on a new game show, Family Feud. The show was a major hit, and Dawson hosted it for 10 years, from 1976 until 1985.
He was especially known for his habit of leaning forward to kiss each female contestant delicately on the lips. (His producer once estimated that Dawson had kissed 20,000 contestants in all.)
Family Feud went off the air in 1985, but returned later in new incarnations; Dawson hosted for one more season in 1994. In 1991, Dawson also famously married a contestant he met on the show: Gretchen Johnson. They had a daughter, Shannon, together. He also had two sons from a previous marriage to British actress and sex symbol Diana Dors.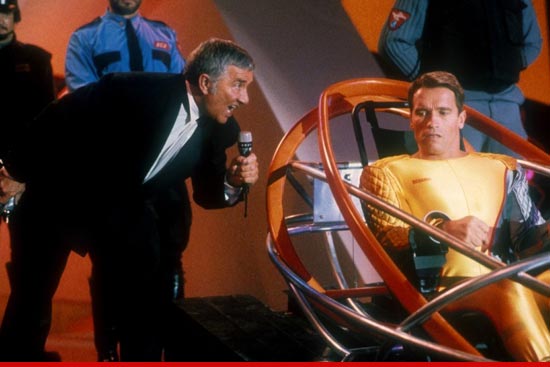 Dawson also played a sort of parody of himself — a nasty host of a deadly futuristic game show — in the 1987 Arnold Schwarzenegger sci-fi film The Running Man. (Its winks included Dawson uttering the line, "I want a kiss, now, a big kiss, but remember… no tongues.")
As Richard Dawson's star faded in the 1990s, he was the subject of a persistent Internet rumor that he was dead. (One of the first of the great Internet death rumors, really.) But he was alive and well.
Until now. Good luck, Mr. Dawson, wherever you may be.
See our Richard Dawson biography »