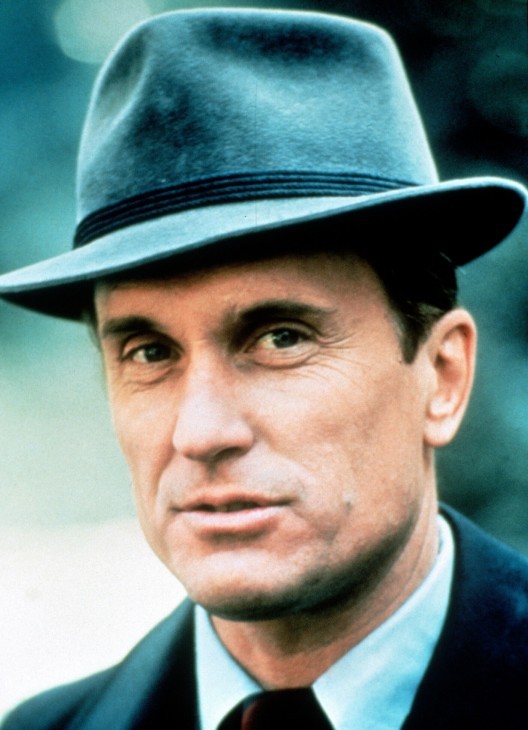 Robert Duvall turns 80 years old today. Happy birthday, old man! You're the greatest.
He's celebrating by putting his hands in wet concrete at Grauman's Chinese Theater. (See it on the webcam if you've got wet time on your own hands.)
Robert Duvall was born in 1931, so he was already 10 when America joined World War II. Others born in 1931: fellow actors James Dean and William Shatner, Cuban dictator-of-sorts Raul Castro, and baseball great Mickey Mantle. How does that Survivor motto go? "Outwit. Outplay. Outlast."
Here's Robert Duvall in friskier days, in 1976, with William Holden and Peter Finch in Network: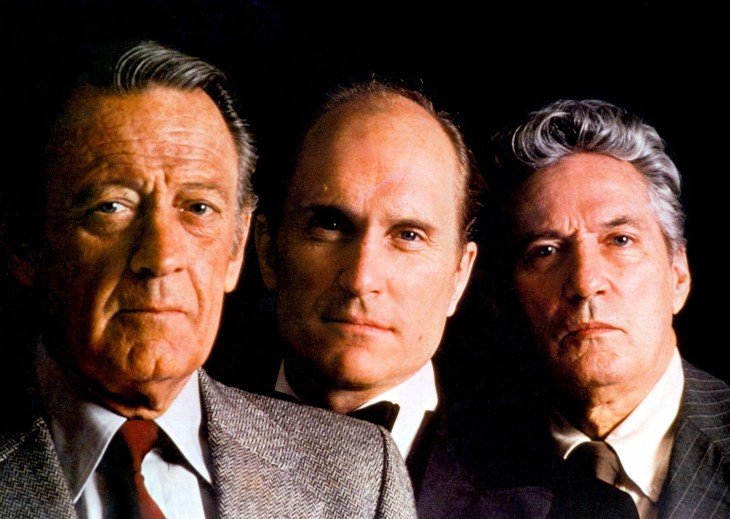 Holden was a headed-for-haggard 58 when that photo was taken, and Finch died the next January (then became the first actor to win an Oscar posthumously). Duvall is looking good by comparison.
What's your favorite Robert Duvall role? I'll reveal mine… in the comments.