Shepard Fairey is guilty of contempt of court. Prosecutors are pushing for jail time. He'll be sentenced in July.
Shepard Fairey is arguably the world's most famous "street artist," even though these days he's a high-falutin', gallery-packin' bona fide fine artist. He's the guy who started out making Andre the Giant posters and stickers, then became even more famous for his 2008 "Hope" poster, featuring then-candidate Barack Obama.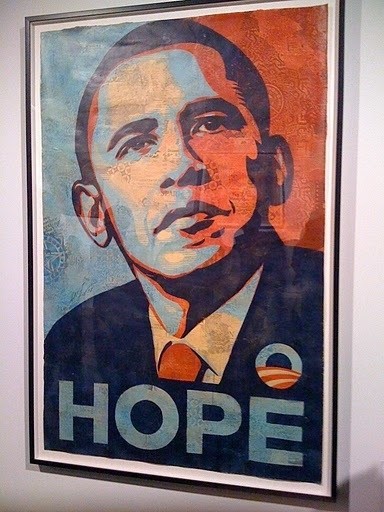 That's the image that got him into trouble. The Associated Press contacted him and said, "hey, that's our photo." It was taken by photographer Mannie Garcia in 2006 and yes, belongs to the AP.
In response, Shepard Fairey sued AP. Yes, that's right, Fairey initiated the lawsuit, asking the court to declare that his poster wasn't a copyright violation. Naturally, the AP counter-sued. Eventually they settled the question out of court, and the AP apparently got a slice of Fairey's "Hope" pie.
But it didn't end there, because in the course of all this litigation Shepard Fairey destroyed relevant documents and created new, fake documents to support his side of the story, which was a lie.
In February of 2012, Fairey admitted to his shenanigans, saying he was "ashamed." The Smoking Gun got a copy of his mugshot from 24 February: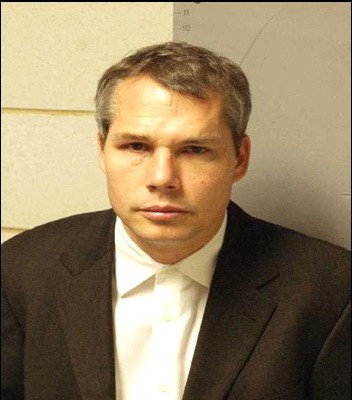 We've adapted it a little, to make it look more like a Shepard Fairey image: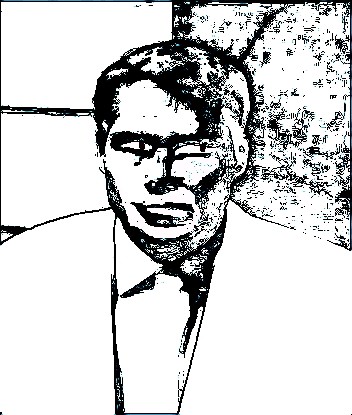 In fact, Shepard Fairey looks a little bit like his version of Andre the Giant: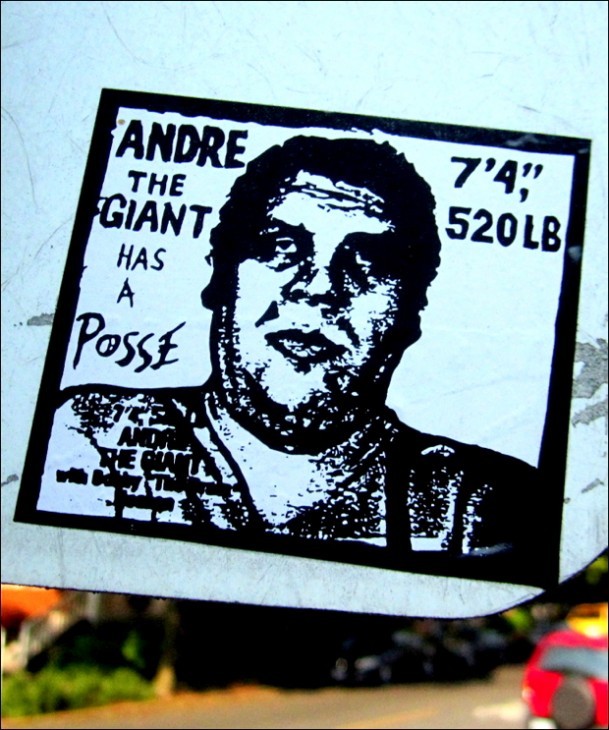 The prosecutors are pushing for jail time. On the one hand, it seems a little silly to send a guy to prison for reprinting a photo. Then again, that's not why Shepard Fairey is in trouble. He's in trouble for lying to the court. You can see where officers of the court would want to punish someone for that.