George Clooney is in Scotland for a few laughs and to have a "hot date" with a woman who is not his wife. (For charity!) He's also ordering sandwiches for charity.
The George Clooney photos we just got in our feed from WENN.com, however, are rather unattractive. With Clooney, that's hard to do. Let's look.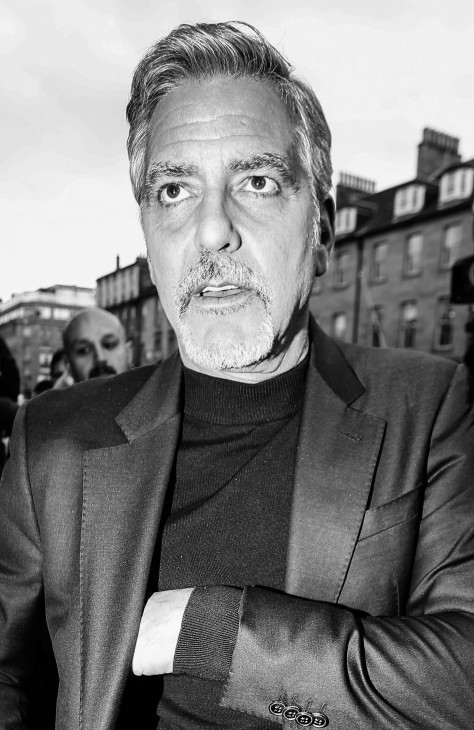 Gloomy Edinburgh! It's not so often the paparazzi shoot in black and white, which is odd enough in itself. They seem to be giving Clooney the "monster lighting" treatment here.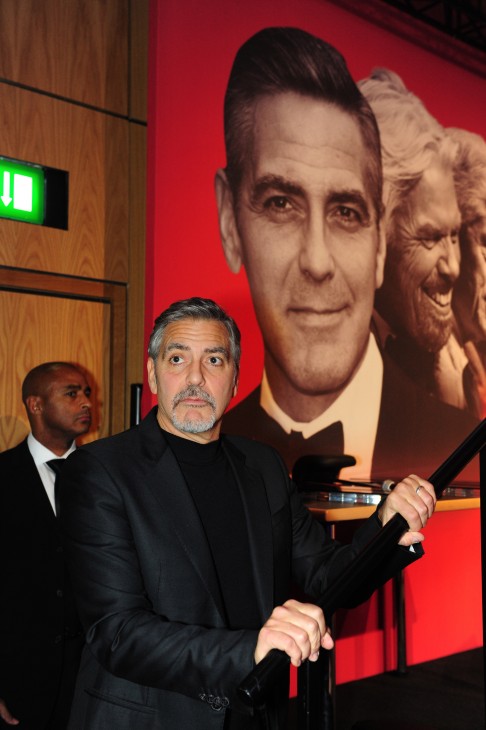 Who, me?  Caught off guard, George Clooney "meets Nicola Sturgeon and other celebrities at the Scottish Business Awards ceremony."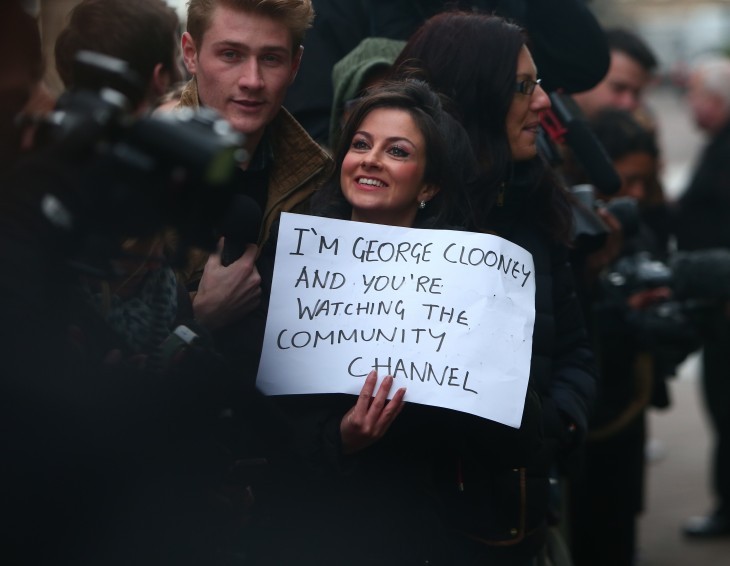 They even have to remind the poor guy who he is. Well, after all, he hasn't been to Scotland since 1995.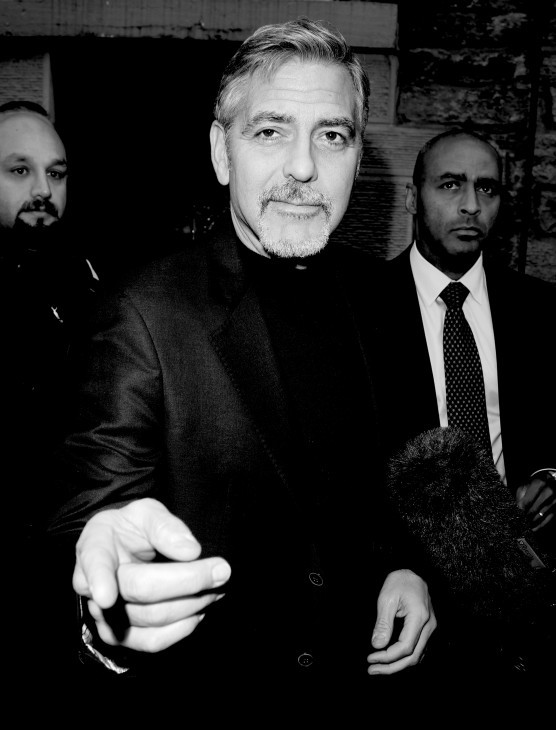 Back to the black-and-white. Is George Clooney tipsy? He looks tipsy.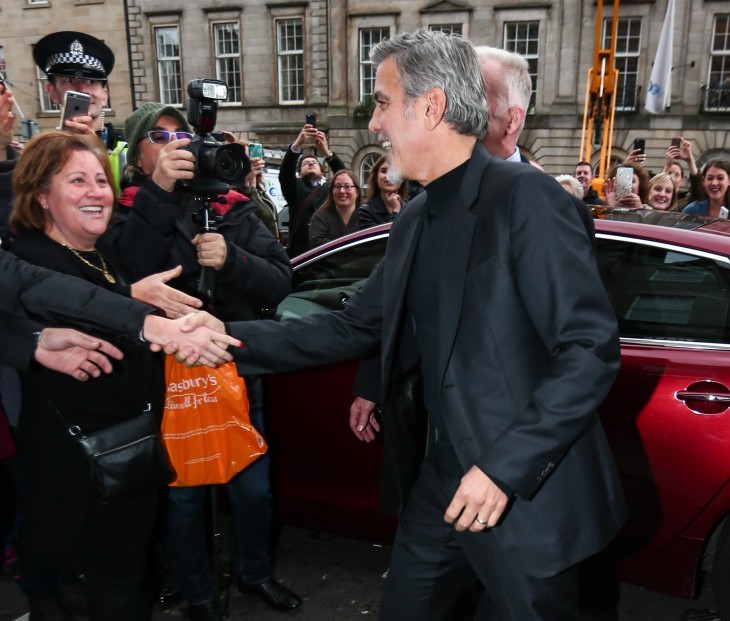 At least he's getting out and pressing the Scottish flesh.
Enough of these charity dates and bad photos. Here he is with his real date, his wife Amal Clooney, in a shot from a few weeks back in Los Angeles.
George Clooney may be off his visual game now and then, but Amal Clooney almost never takes a bad photo.