This was last month at the U.K. premiere for the film George Harrison: Living In The Material World. Sir Ben Kingsley arrived looking casual.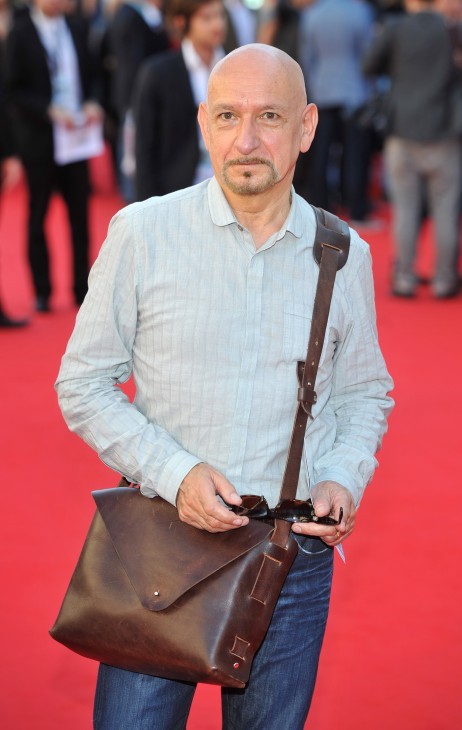 That's a cool bag. And if we're a month late getting on the Ben Kingsley bag-wagon, I apologize.
I do question the efficiency of the elegant tiny-little-knob latch on the front. What if Sir Ben stuffs the bag full of scripts to read and the flap can't reach all the way down? Then he's got a loose flap and no way to close it.
But as a movie star he must have a second satchel for excess scripts, so that his primary bag stays flat and cool.
This whole absurd reverie is inspired by some new photos of Sir Ben Kingsley which we just added to our biography. He's appearing in the new Martin Scorsese movie Hugo, which premiered last night in London. Sir Ben dressed up a little more for that one, and he brought his wife, Daniela Lavender: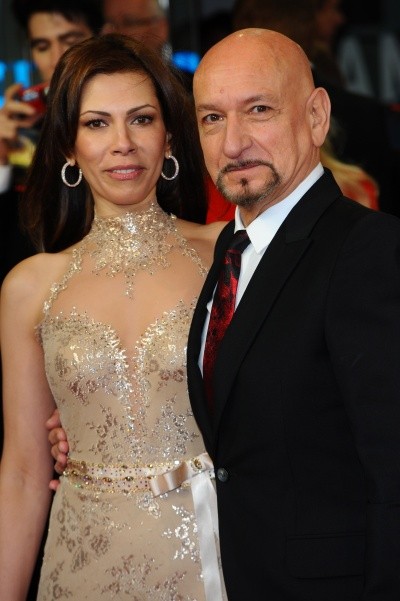 See our biography of Sir Ben Kingsley »