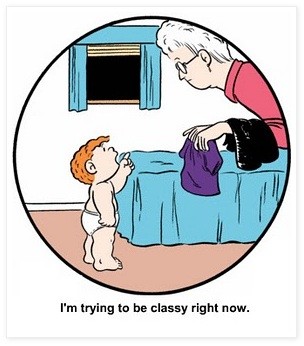 The Internet's ironic love affair with The Family Circus continues with The Jersey Circus. Yes, all captions are actual utterances from the Jersey Shore cast.
But why not take it the other direction? Here's a recent shot of JWoww and The Situation, with the caption from today's Family Circus: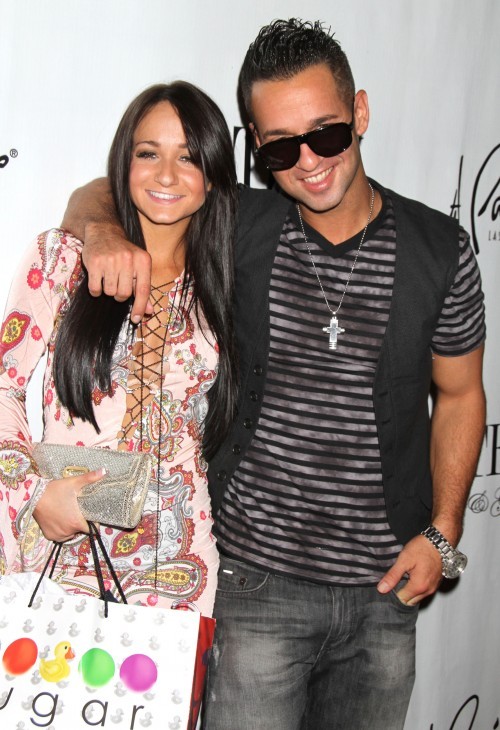 "I found this in the garbage. I can't believe
someone threw whatever it is away."
It works!
(Photo: C.Smith/WENN)