Somerville, where we live, has a bit of a reputation for its Christmas yard displays. Santa Claus is a favorite topic, of course. Herewith, a selection of Somerville Santas.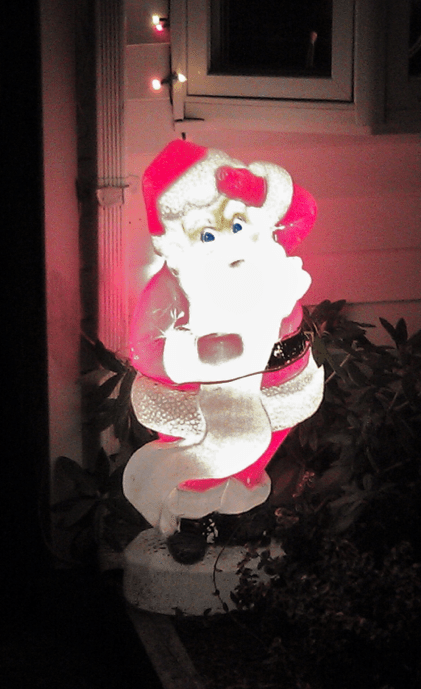 Santa Claus may glow…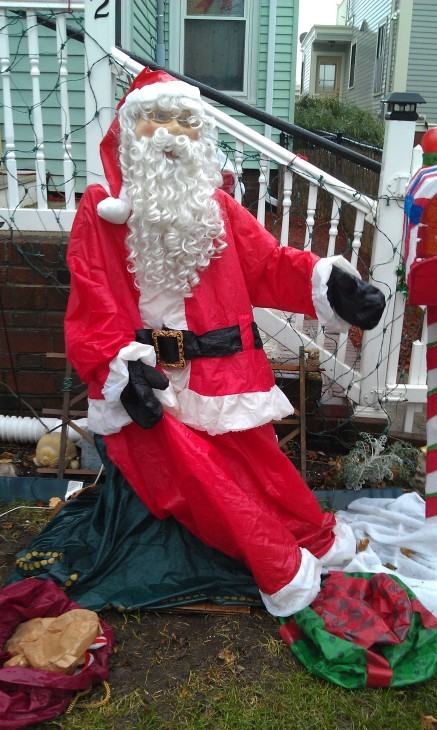 …or be disheveled…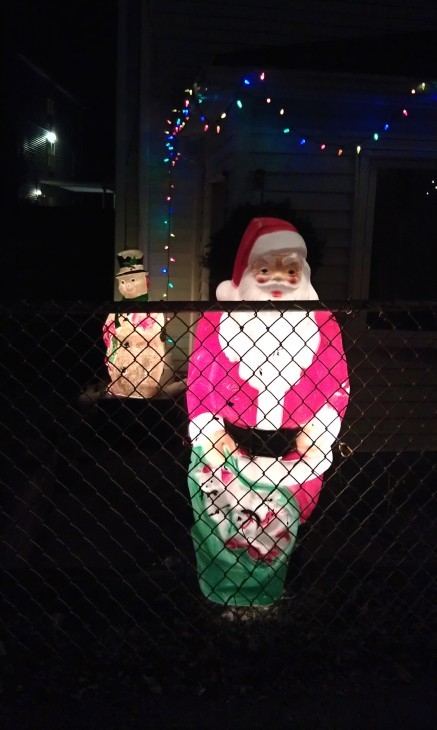 …or even be fenced in.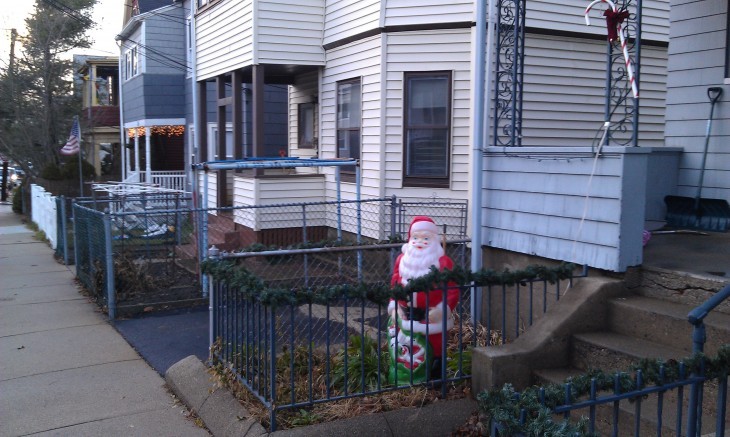 Santa can be out on his own…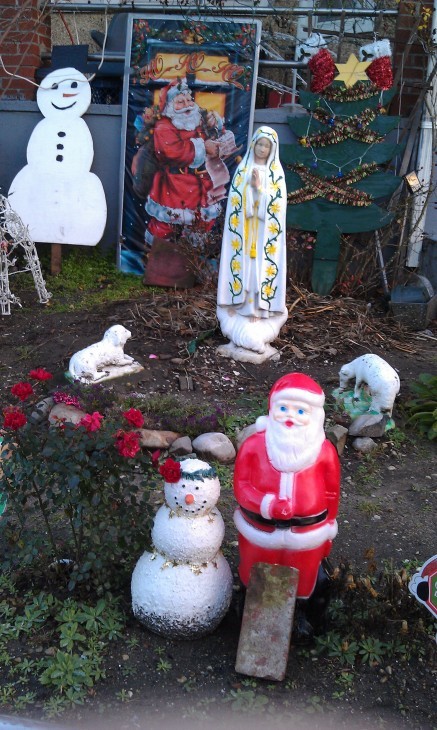 …or one of the party…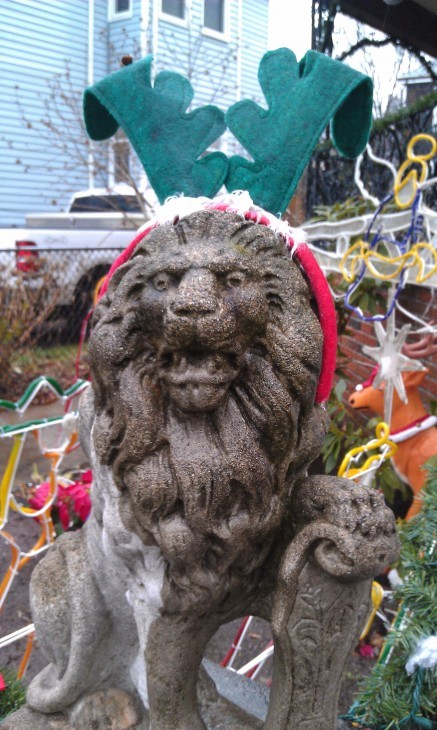 …where everyone gets in on the act.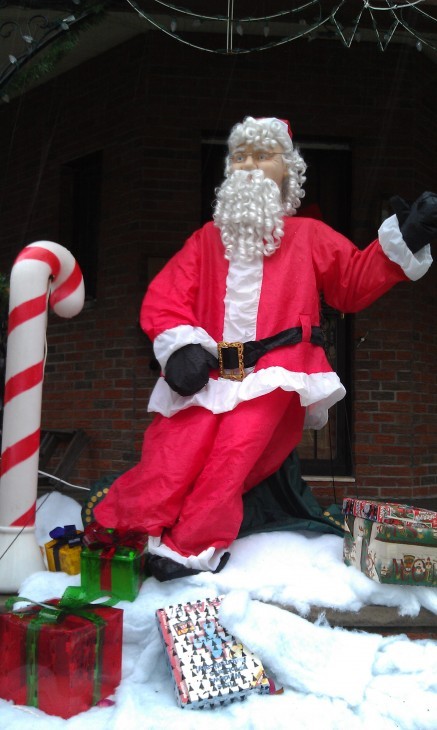 Santa can be surrounded by gifts…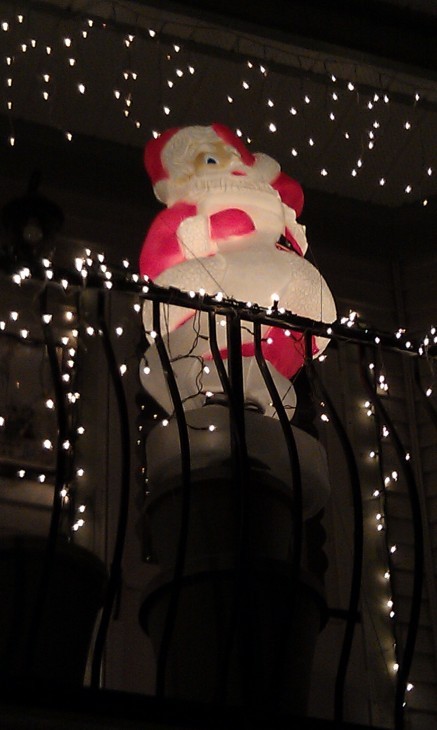 …fat and jolly…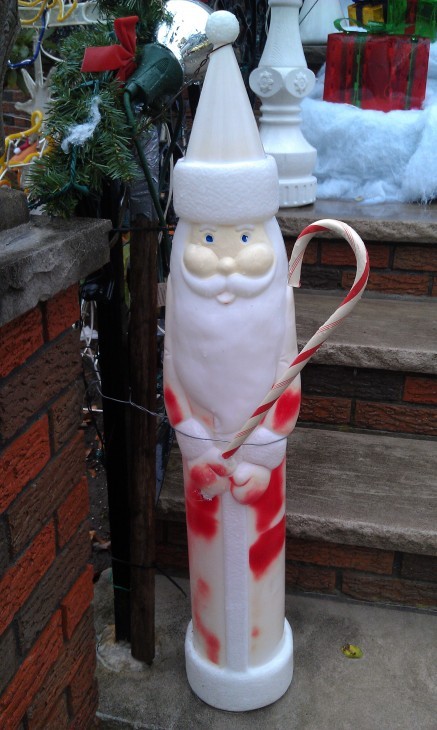 …he can even be skinny and serene.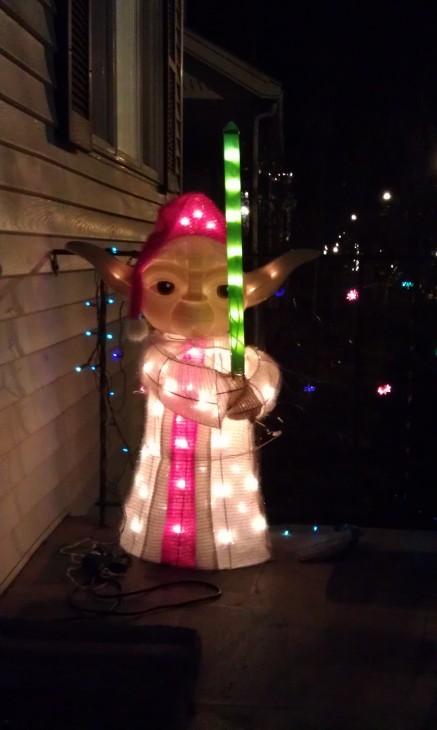 And sometimes he isn't even Santa at all.
Merry Christmas and happy holidays from Who2 to all our readers!