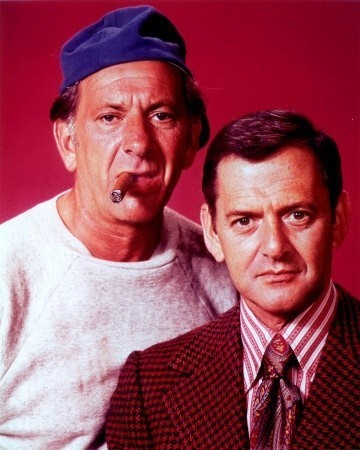 Jack Klugman, best known as the curmudgeonly slob in 'The Odd Couple' and the gruff-yet-idealistic coroner of 'Quincy, M.E.' died Monday at the age of 90.
Jack Klugman had to know that after years of playing Oscar Madison he'd be called a "slob" in his obituary. And so it came to pass.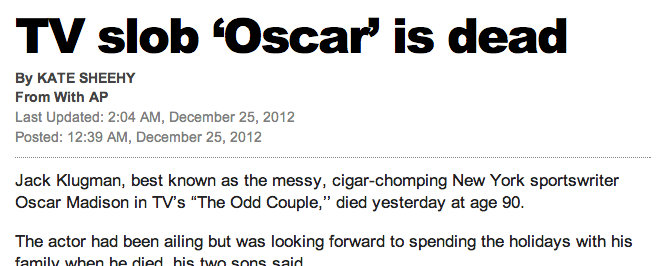 But The Odd Couple and his later hit, Quincy, were only a small part of Jack Klugman's TV career:
He acted in four episodes of "The Twilight Zone," and he won an Emmy for "The Defenders," a 1960s legal drama. He collected two Emmys for "The Odd Couple."

His many TV credits include "Alfred Hitchcock Presents," "Gunsmoke," "The Untouchables," "Naked City," "Ben Casey," "The Love Boat," "Diagnosis Murder" and "Crossing Jordan," another drama about a medical examiner.
And he played opposite Ethel Merman on Broadway in Gypsy. Which led, in a strange way, to his being hired by TV producer Garry Marshall for The Odd Couple:
"I saw you in 'Gypsy,'" said Marshall. "You did a scene with Ethel Merman and I was impressed because as she was singing to you, she was spitting a lot and it was getting on your clothes and your face and in your eyes. You never even flinched. I said to myself, 'Now that's a good actor.'"
You never know what's going to impress a future boss.
Tony Randall
wanted
Mickey Rooney
to play Oscar before Klugman was hired, but the two later became fast friends. After Klugman was left voiceless after surgery for cancer of the larynx in 1989, Randall is the one who lured him back to the stage:
After beginning his vocal exercises, Randall called Klugman to suggest that they do a one-night benefit performance of "The Odd Couple" on Broadway for Randall's new National Actors Theatre.

"I said to Tony, 'I can't even talk. I don't know how I can do it,' " Klugman recalled in a 1993 interview with the Chicago Tribune.

But, as he wrote in his memoir, after six months of working on his voice "like Rocky worked on his body," the whisper "became a sound, and in time, the sound became a little voice. But was it enough to perform on Broadway?"

Nervous about facing an audience and hating the way he sounded, Klugman, who wore a small microphone on stage, was encouraged after getting his first laugh.

At the end of the performance, he took his bow to a standing ovation.

"After that, I knew I was back," he said.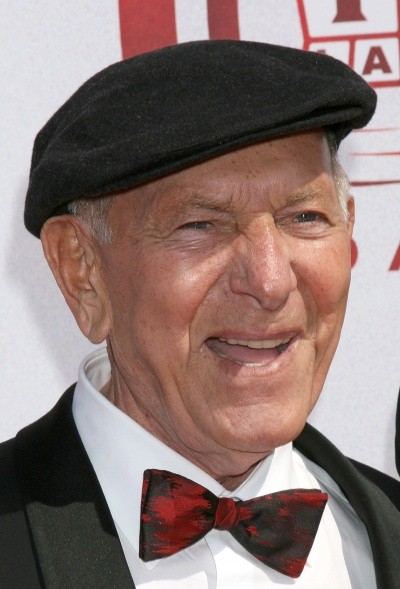 Klugman's son had a
good line
after he died on Christmas Eve:
"He had a great life, and he enjoyed every moment of it, and he would encourage others to do the same."