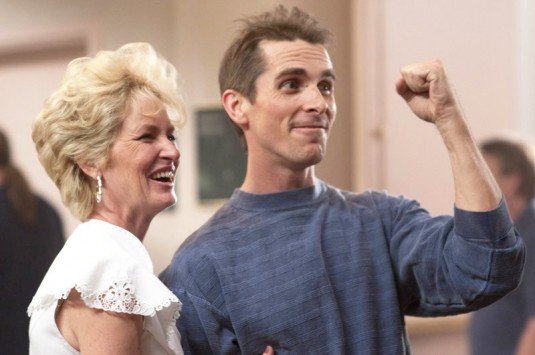 Melissa Leo and Christian Bale — mother and son in The Fighter — have swept the supporting actor awards at the 2011 Oscars.
Leo was up first, and as an added bonus she got to flirt with 94-year-old Kirk Douglas. Bale, wearing a full beard, took time to introduce Dicky Ecklund, the feisty fighter he played in the movie.
Congrats to them both!
(Oh: Colin Firth and Natalie Portman took the best actor and best actress Oscars, respectively, for The King's Speech and Black Swan.)