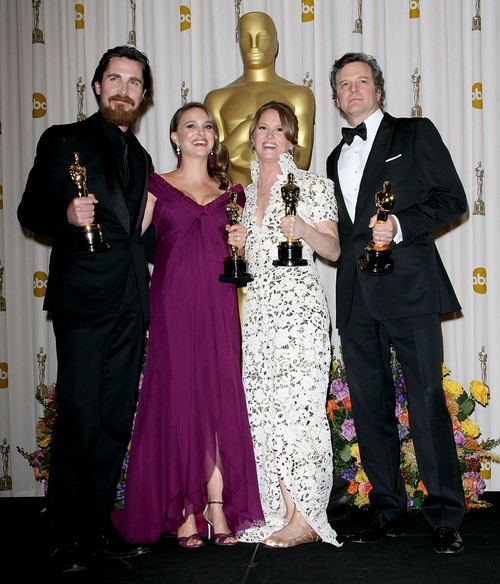 It's easier to look bravely into the future when you're holding an Oscar in your hand. Academy Award winners Christian Bale, Natalie Portman, Melissa Leo and Colin Firth did just that last night.
The future is nine feet over our heads and near the back of the room.
After the reverie, everyone took a break: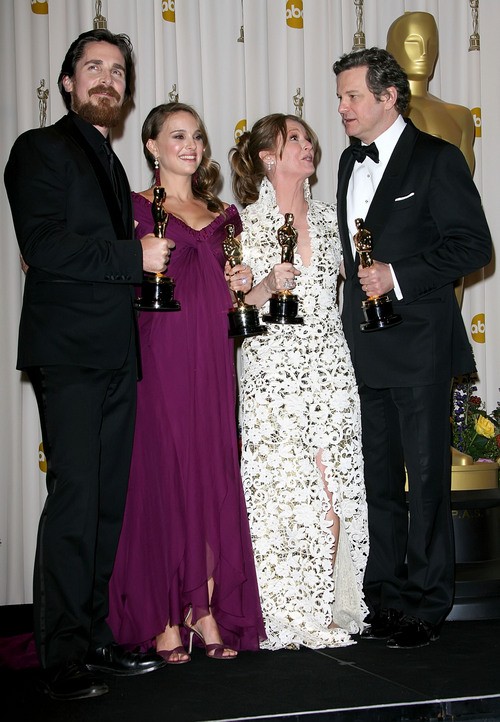 Except for Christian Bale, who is still looking bravely to the future. That's what Batman does.
We went 4-for-5 in Oscar predictions, by the way. Curse you, Natalie Portman!
See more photos of Christian Bale and his amazing Oscar beard >>