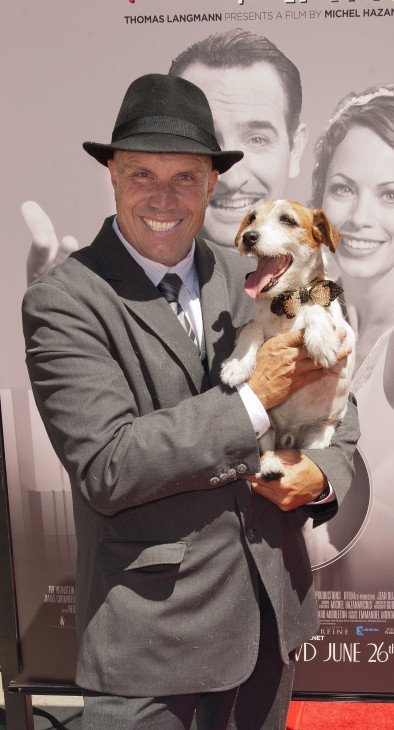 Uggie the Dog — star of the Oscar-winning film The Artist — has become the first dog to leave his pawprints at Graumann's Chinese Theater.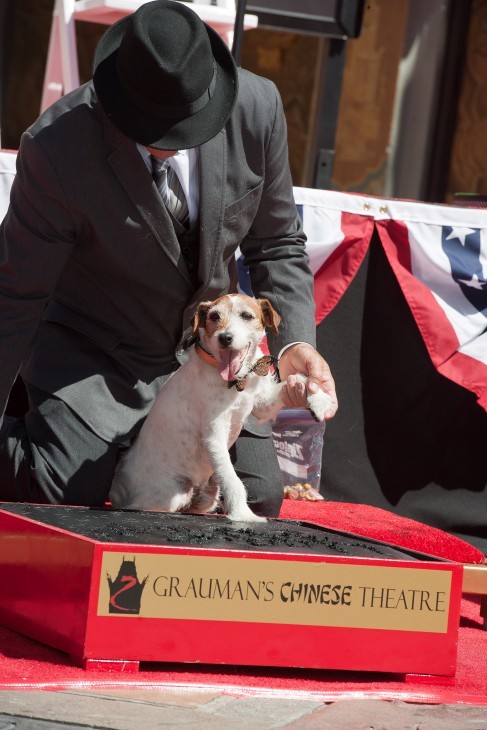 Uggie was assisted by his handler and confidante, Omar Von Muller. The animal trainer rescued Uggie from the pound when the future star was just a pup.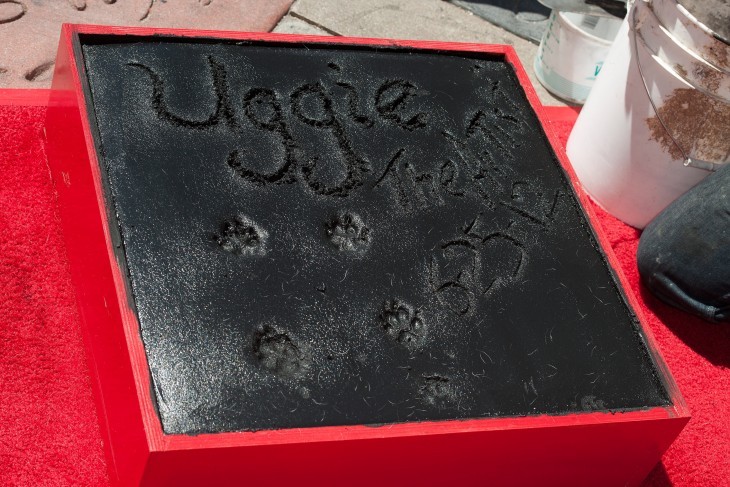 The finished product reads: "Uggie / The Artist / 6-25-12." Presumably Uggie wrote this himself.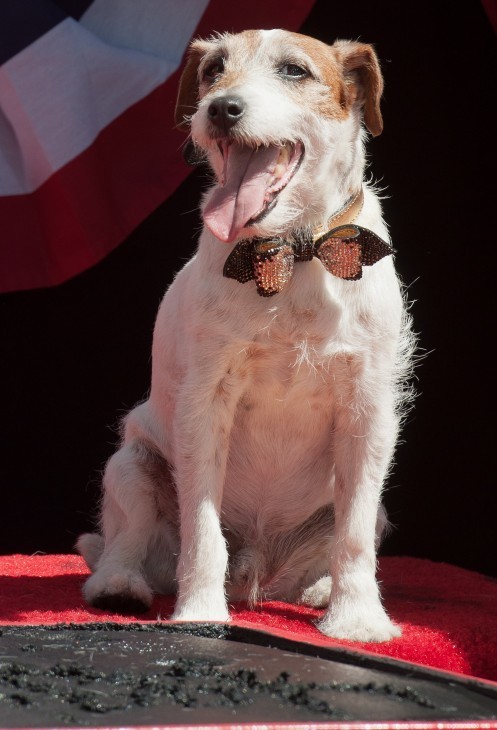 Awwww. Uggie has star power, there's no doubt about it.
But he's leaving showbiz behind:
The event also marked Uggie's retirement from show business. Von Muller said Uggie, whose other film credits include "Mr. Fix It" and "Water for Elephants," would no longer star in films but would appear at charity events and other functions.
More: Director Michael Hazanavicius Talks About Uggie the Dog »