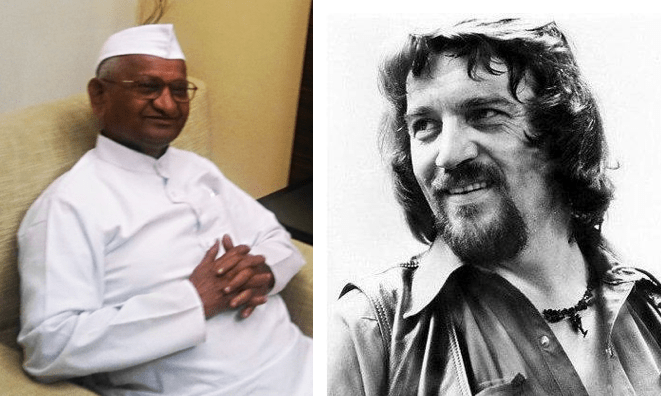 Two stubborn outlaws were born on June 15 of 1937: Waylon Jennings in Littlefield, Texas, and Anna Hazare in Bhingar, India.
OK, a few miles apart. And they didn't have a lot in common. Hazare was deeply influenced by 19th-century Hindu thinker Swami Vivekananda; Jennings was deeply influenced by 20th-century cotton-pickers Bob Wills and the Texas Playboys.
But Waylon Jennings grew up to be a pillar of Country Outlaw music in the 1970s, rebelling against that too-smooth Nashville sound.
Meanwhile, Anna Hazare grew up to be a persistent rural activist and thorn in the side of the Indian parliament. His outlaw hunger strike in 2011 finally forced the parliament to consider a serious anti-corruption bill after decades of delay.
Jennings died in 2002, but Hazare is still kicking up dust. Good for him.
Learn more in our biographies of Anna Hazare and Waylon Jennings.