The FBI has released the mugshots of Boston crime boss James "Whitey" Bulger: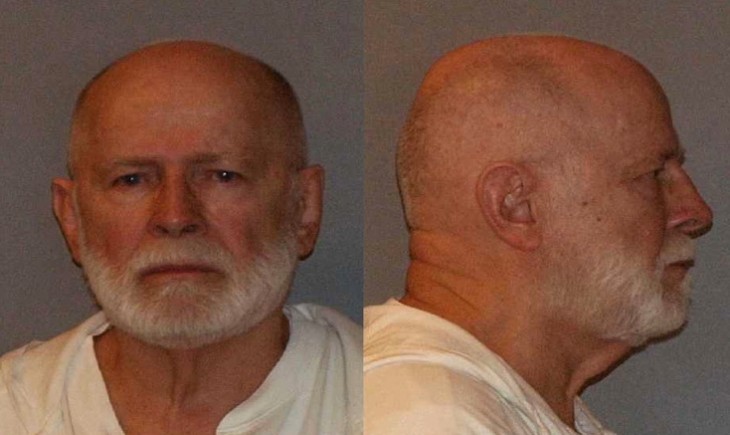 Whitey Bulger and Catherine Greig (described by authorities as his girlfriend) were arrested in California on June 22nd of this year. They'd been living in a Santa Monica apartment, despite being fugitives from the law since 1994. Bulger is said to have been a boss of organized crime in Boston, and he was wanted for murder (among other things).
Because Bulger had been an FBI informant, his status as one of the FBI's Most Wanted for 16 years made some folks question whether the FBI was trying all that hard to catch him. That Bulger and Greig were living out in the open in Santa Monica, California didn't help quash those suspicions.
Just a few weeks ago, the FBI released photos of property seized after Bulger's arrest. In his apartment they found more than 30 weapons, including an assault rifle and a sawed-off shotgun. They also found bundles of cash, more than $800,000 worth.
But Whitey Bulger probably wasn't getting any Social Security checks, so taxpayers can rest easy.