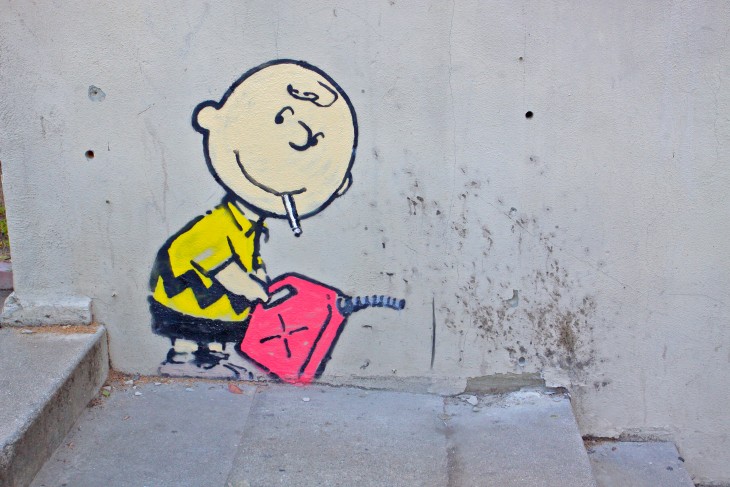 The graffiti artist
Banksy
messed with comic icon
Charlie Brown
this weekend in Los Angeles. This little slice of subversion was painted on the wall of a derelict building near Sunset Boulevard.
Banksy seems to be in action in LA this week, maybe to generate buzz for his Oscar-nominated film Exit Through the Gift Shop.
As usual, there's no official confirmation that this is a Banksy original, but a photo of it showed up on his official site — which is a pretty clear sign.
That shot from Banksy's own site gives more context to the comic: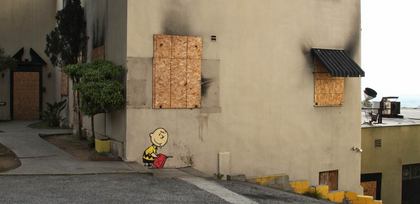 The image is titled "charlie-burn."
Banksy mania is such that the Charlie Brown image has already been removed — carved out of the building, it seems — and then a phony version of it sold on eBay. The blog MelroseAndFairfax has been following the whole crazy story.
(Photos: Top, The Media Circuit/ WENN.com. Bottom: Banksy official site)