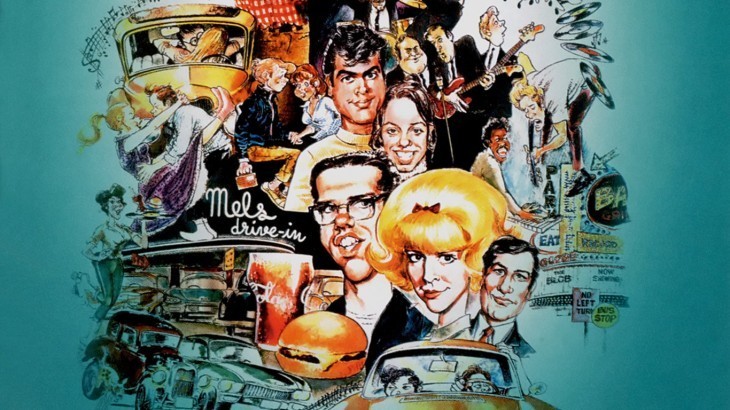 Universal Studios was officially incorporated on April 30th, 1912.
They've done OK. Among their films: Jaws, Back to the Future, All Quiet on the Western Front, Dracula, Destry Rides Again, Spartacus, To Kill a Mockingbird, Gladiator, and American Graffiti (above, with classic poster by Mort Drucker). Oh, and Bridesmaids.
Deadline Hollywood has 100 facts about Universal. Including:
Company legend says Carl Laemmle was inspired to name his company Universal after seeing "Universal Pipe Fittings" written on a passing delivery wagon.
And…
The only physical damage made during the filming of National Lampoon's Animal House was when John Belushi made a hole in the wall with a guitar. The actual Sigma Nu fraternity house (which subbed for the fictitious Delta House) never repaired it, and instead framed the hole in honor of the film.
And…
American Graffiti's budget was exactly $777,777.77, and it was delivered on time – and on budget.