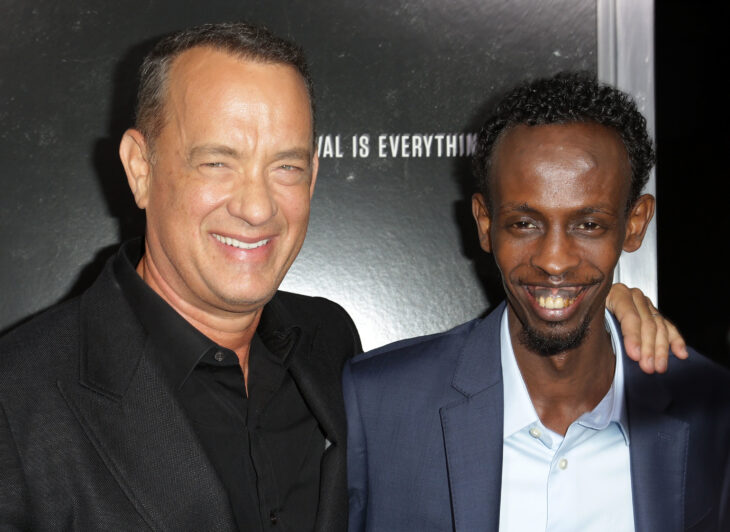 It may look like a fan photo with Tom Hanks, but in fact that's Oscar nominee Barkhad Abdi at right, Hank's co-star in the film Captain Phillips.
Not that Barkhad Abdi is that far from being a fan: this was his first acting job. He was a limo driver in Minneapolis when he attended an open casting call (shades of Quvenzhane Wallis) for Somalis to play the desperate pirates in the high seas drama.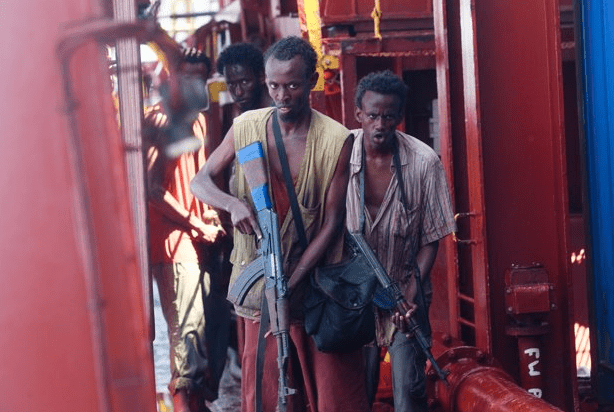 He got the job, all right. And he looked the part, having been born in Mogadishu, Somalia in 1985. (Side note: his chilling line, "Look at me: I am the captain now" was ad-libbed.)
Result: Abdi has been nominated for best supporing actor by everyone from the Indiana Film Critics Association to the Oscars themselves. Not bad for a first-timer.
See our full Barkhad Abdi biography »