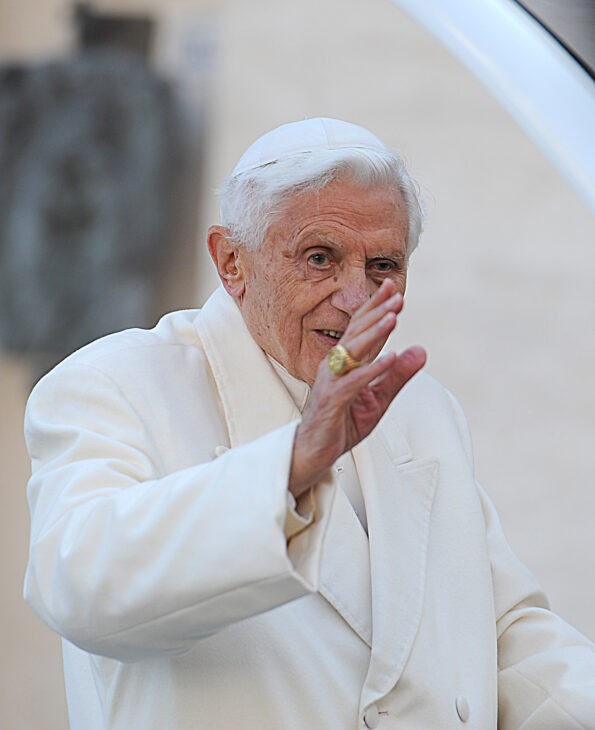 Pope Benedict XVI flies off to Castelo Gandolfo late this afternoon, where at 8 pm he will officially become the ex-pontiff. According to reports in the notoriously accurate Italian press, these will be his final acts before leaving the Vatican.
Pack electric toothbrush.
Shake the hands of all Vatican butlers who didn't leak secret documents to the press.
Hand over "Toes of the Fisherman" slippers to be solemnly destroyed by College of Cardinals.
Secretly burn the vintage collection of German MAD magazines he's had hidden under the mattress all these years.
Open balcony doors to St. Peter's Square, dash out for three seconds in undershirt, dash back inside.
Sneak priceless Titian sketch into duffel bag.
Sounds like a full day. Good luck to him in retirement.