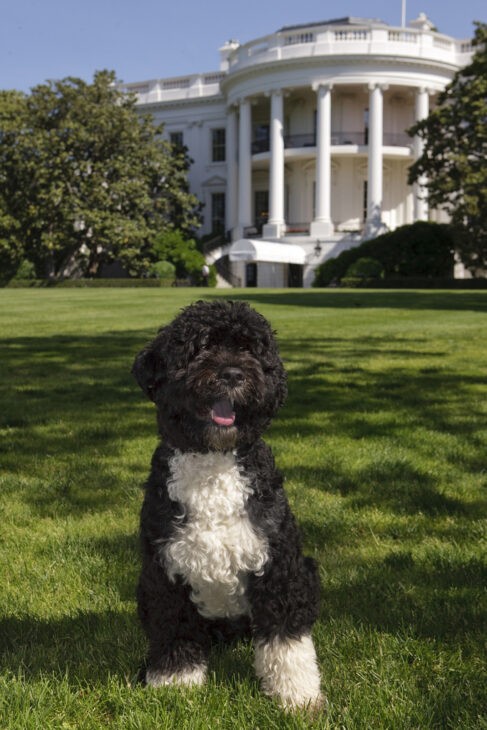 Bo in 2009. (Official White House photo by Chuck Kennedy)
Bo the Dog has died, sad to say. The former First Dog passed away at age 12 after a bout with cancer, said his owner and pal Michelle Obama:
This afternoon was a difficult one for our family. We said goodbye to our best friend—Bo—after a battle with cancer. We are grateful for the love you showed him over the years. Please hug the furry members of your family a little closer tonight—and give them a belly rub from us. pic.twitter.com/zOk3SPABsT

— Michelle Obama (@MichelleObama) May 8, 2021

Poor guy! Bo joined the Obamas at the White House a few months after Barack Obama took office in January of 2020. He was the payoff to the promise Obama made to his daughters the night he was elected: "You have earned the new puppy that's coming with us to the White House."
Everyone seemed to like Bo, who was a good egg as well as a good political prop. (It's no coincidence that every president from Harry Truman through Barack Obama either had a dog or decided to get one once they were in the White House.) Bo also had no known record of biting anyone around the executive mansion, unlike some other frisky dogs who will go unnamed.
So long, Bo! Good job, buddy.
See our full biography of Bo the Dog »