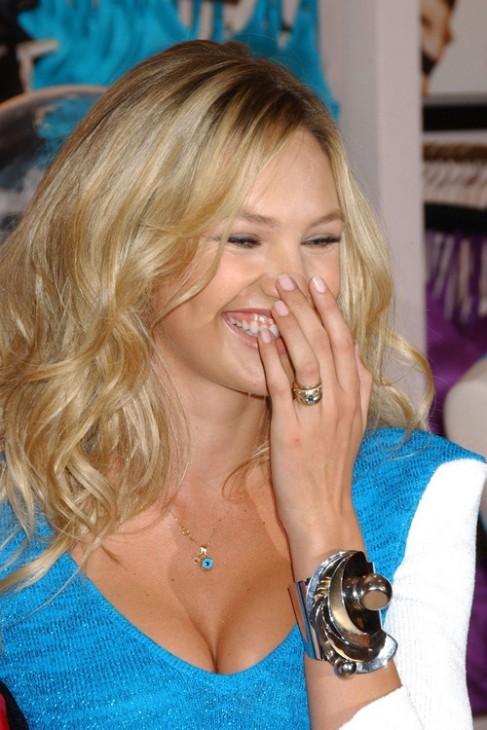 In this photo, Candice Swanepoel is…
1) Giggling at the absurdity of the modeling business
2) Showing off an engagement ring from Leonardo DiCaprio
3) Embarrassed to have forgotten the lyrics to 'Santa Baby'
4) Contacting her Martian handlers via two-way wrist microwave transmitter
5) Celebrating her anointment as the Victoria's Secret Model of the Year
The correct answer is #5. Candice Swanepoel is Who2's official Victoria's Secret Model of 2010, based on her remarkable popularity with our readers.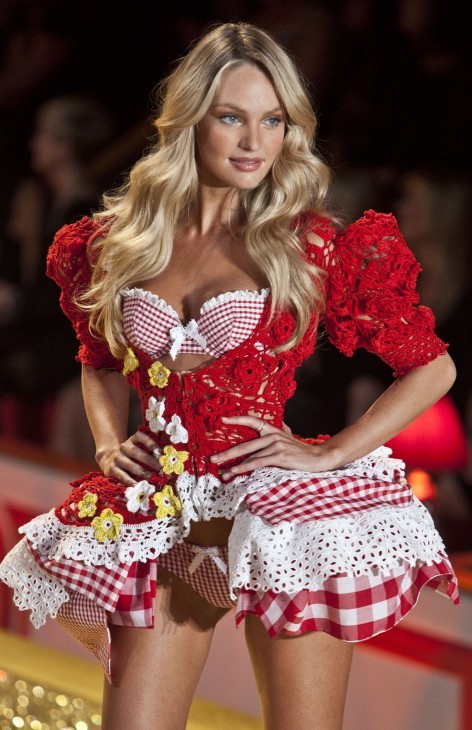 On our internal page ranking lists this week, for instance, 14 of Candice Swanepole's photos are listed before a single photo from the next most popular model, Chanel Iman. And it's been that way pretty much since we first posted our profile and photos of Swanepoel.
The Victoria's Secret runners-up, besides Chanel Iman: Doutzen Kroes, Brooklyn Decker, and the ever-popular Adriana Lima. Congratulations, Ms. Swanepoel. You have earned those wings.
Our thanks to everyone who visited Who2 this year just for the pictures! In that spirit, please enjoy this topless photo of Albert Einstein >>