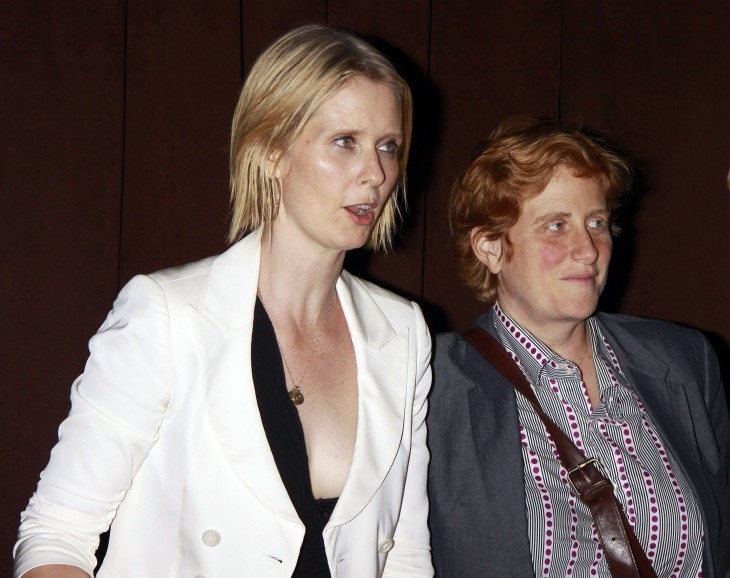 Cynthia Nixon is officially married to Christine Marinoni, her girlfriend since 2004 and the mother of their son Max (born last year). We have updated our biography accordingly.
The couple tied the knot on Sunday, May 27th. "Nixon wore a custom dress by Carolina Herrera" is the one other nugget of information released by a spokesperson. (Also, they are "ensconced in a $3.25 million Greenwich Village pad on Bleeker Street.")
That's the couple at top in 2010. It's the first marriage for both. Cynthia Nixon has two kids from her previous long-term relationship with photographer Danny Mozes, which ended shortly before she began dating Marinoni.
See more photos of Cynthia Nixon »